Have a question?
About this item:
Please check the model of your phone before making a purchase.
Practical Card Holder: 3 card slots securely hold your cards and some cash without taking your wallet outside.
Kickstand Function: Convenient Kickstand for reading, watching movies, browsing the web, and Face-to-Face Chatting with Friends.
Shockproof Protection: High-Quality PU leather Embossed Butterfly Pattern feels softer and looks more comfortable. Buffer corners protect your phone from drops and shocks.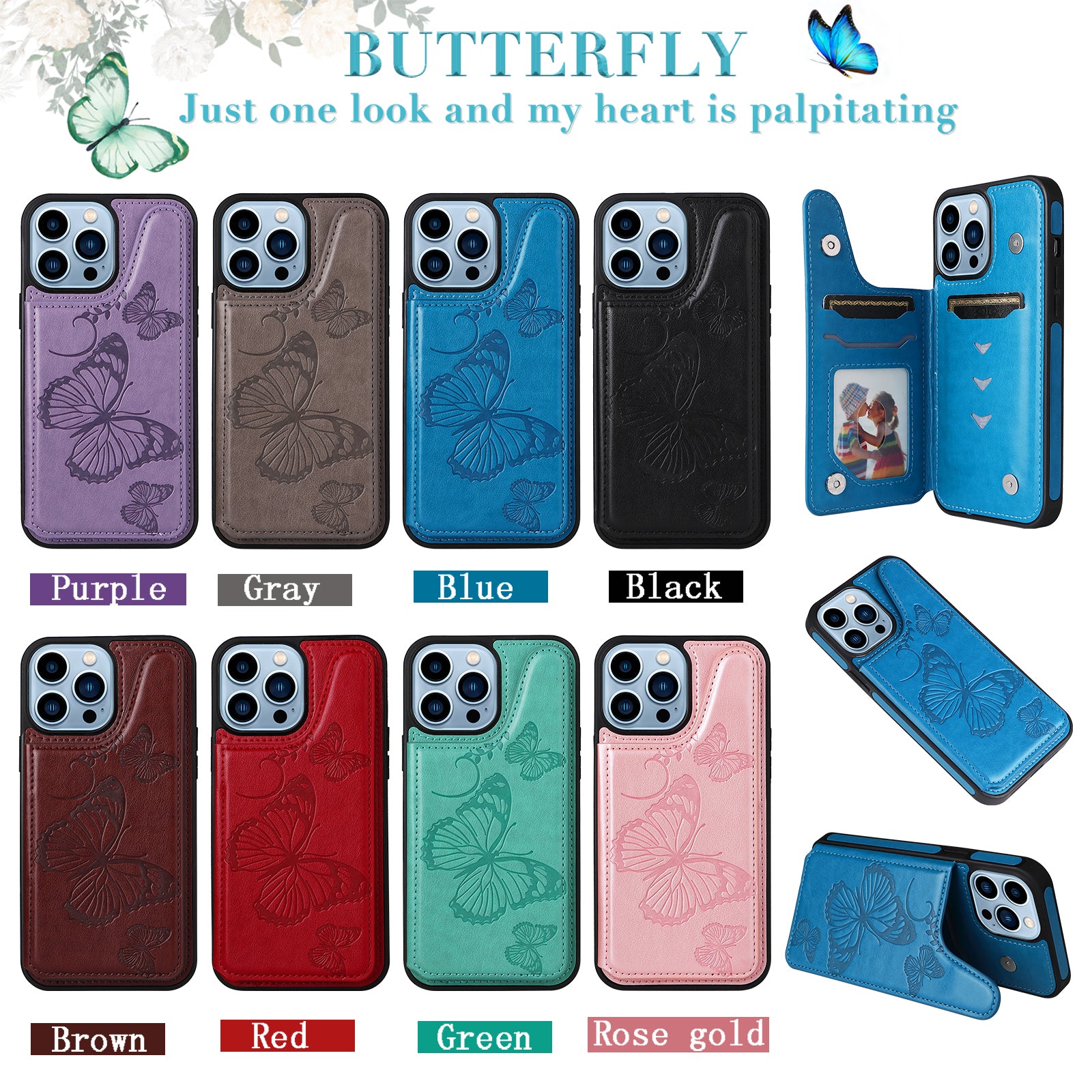 Style
The color of course, embossed butterflies, and style.
Will the 13 pro case fit a14 pro phone?

The sizes of these two phone models are different, so they cannot share the same phone case.

I want to order a case for the galaxy S10+. I have chosen the correct name but the picture isn't for an S10+. Will I get the correct case if I order ?

Please rest assured that we will ship the product according to the model you have selected. As there are many phone models, we cannot display the appearance of each one on a single page. Therefore, the camera you see may deviate from the model of your phone.

Can u use this phone with wireless charging?

This case does not support wireless charging.This case does not support wireless charging.