Have a question?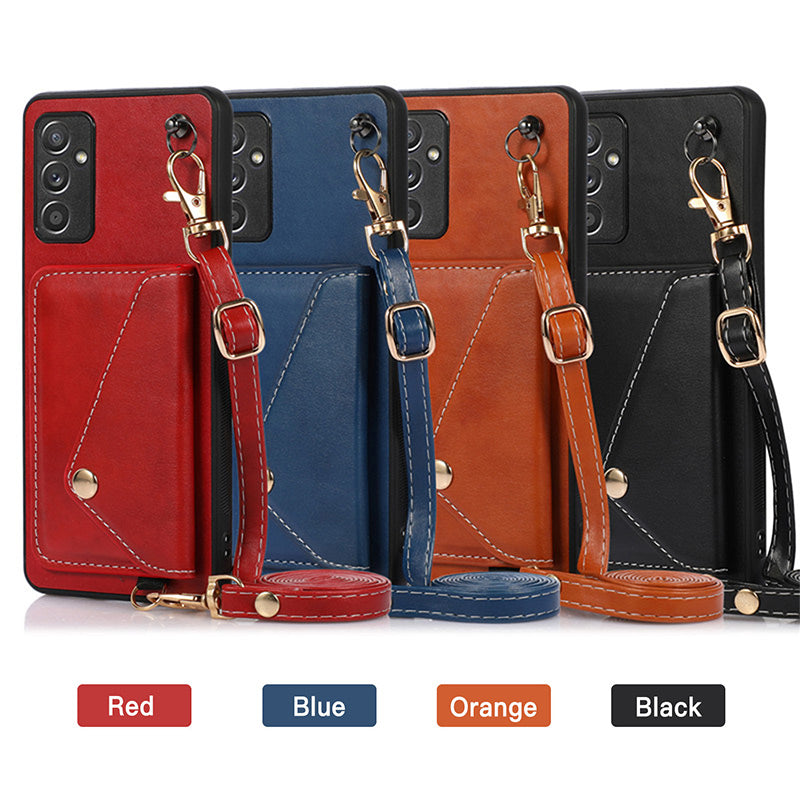 About this item:
Card case magnetic buckle: This mobile phone case allows you to easily access credit cards and cash on the go. It is very suitable for shopping, daily city walks, traveling, etc. In addition, this purse-style wallet uses a flip-top closure with a magnetic buckle, which can be fixed in place and all your belongings can be safely stored in place.
Crossbody/shoulder strap adjustable shoulder strap suitable for daily use: With the adjustable shoulder strap, you can also adjust it to the length you like, or even wear it as a crossbody bag for a different look.
Bracket function: It can be a bracket or a bracket, used to convert into a multi-angle comfortable view, for reading, watching movies, playing games, and browsing the web.
High-quality material wallet: Each flip wallet is handmade, made of high-quality artificial leather, durable, good in the hand, scratch-resistant, and shock-proof. This wallet with a shoulder bag can withstand daily use and stay with you for the coming and going years
MY CELL PHONE IS SAMSUNG GALAXY A32 "5G"...IS THERE A CASE SPECIALLY MADE TO FIT 5G...OR WILL THE 5G PROPERLY FIT IN THE GALAXY A32 4G CASE?

Casekis Accordion Cardholder RFID Zipper Phone Case for Galaxy A32 5G

I have a Galaxy A13 5G phone. Model SMA136B. Do you have wallet style type to suit. Which of your selection do you have this in either green or red.

Galaxy A13 5G
You can take a look at other cases for the Galaxy A13 5G.