Have a question?
About this item:
Please check the model of your phone before making a purchase.

Wallet and Zipper Design: with card slots, money holder, zipper coin pocket.Plenty of space for your basic cards, notes, and coins which make payment convenient and fast. serves like a small clutch bag, perfect for shopping, party, and travel.


Strong Magnetic Back Cover: strong magnetic back cover

 is 

not easy to fall off.

a phone case magnetic car mount.
Shockproof Protection: made of PU leather and shockproof

 

TPU, effectively

 

buffers

 

the phone when it is dropped.
Camera Protection: Raised camera cutout keeps the lens less likely to get scratched

Stand Function

: 

folded as a kickstand

 

which is great for movie-watching and video-chatting.Practical and personalized 

zipper 

case, suitable for both women/men/girls and elders, absolutely a great gift for families and friends.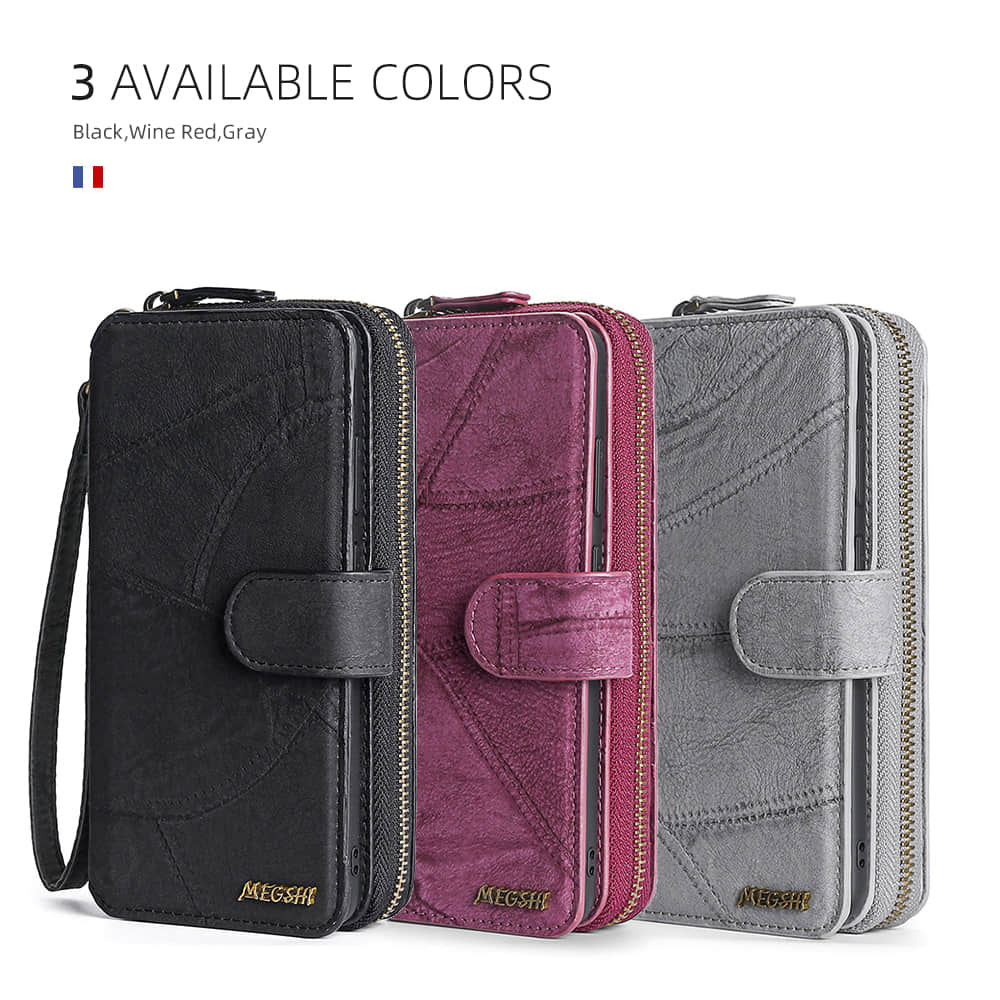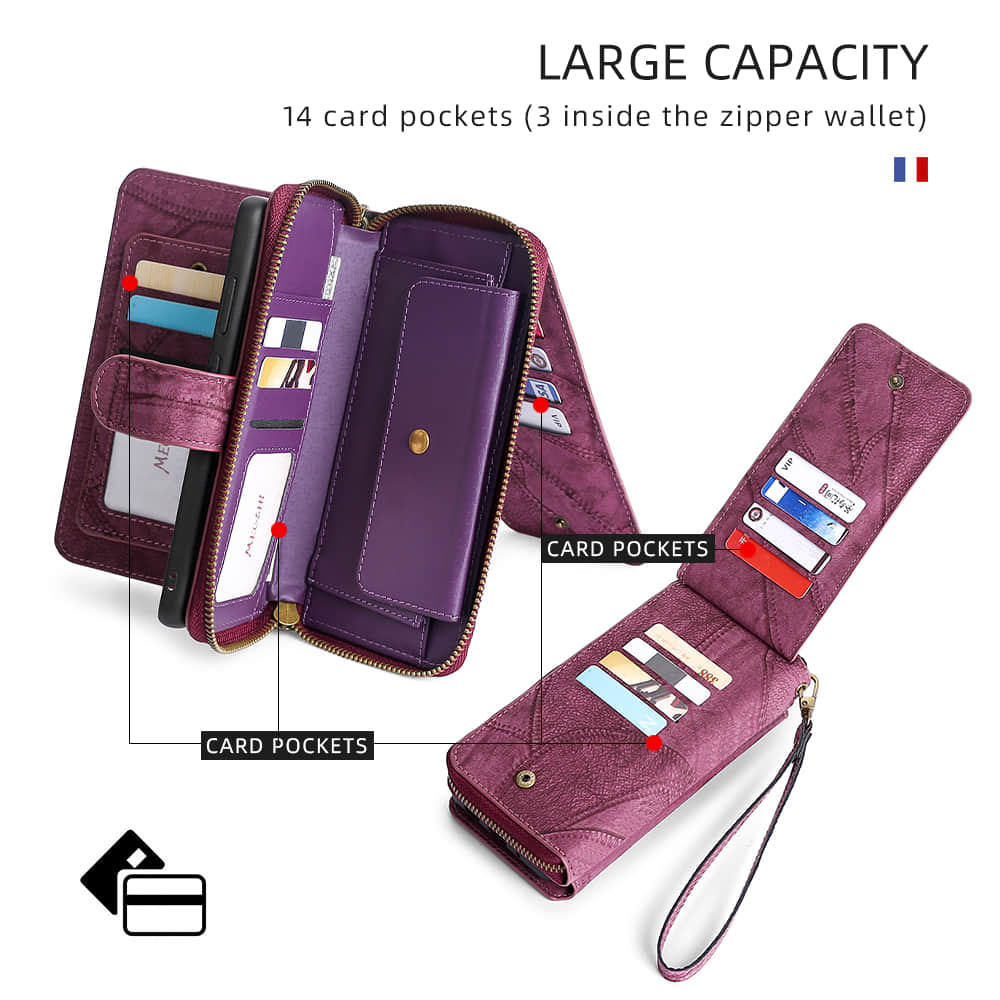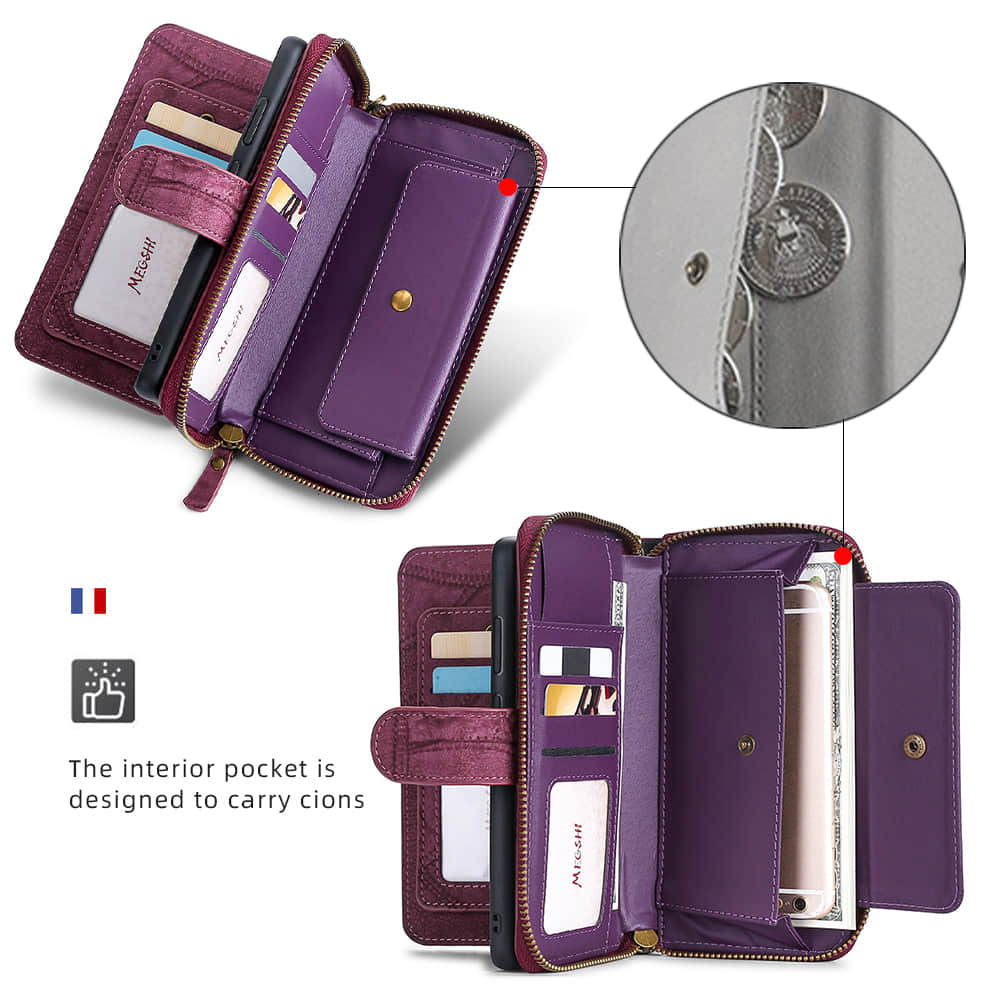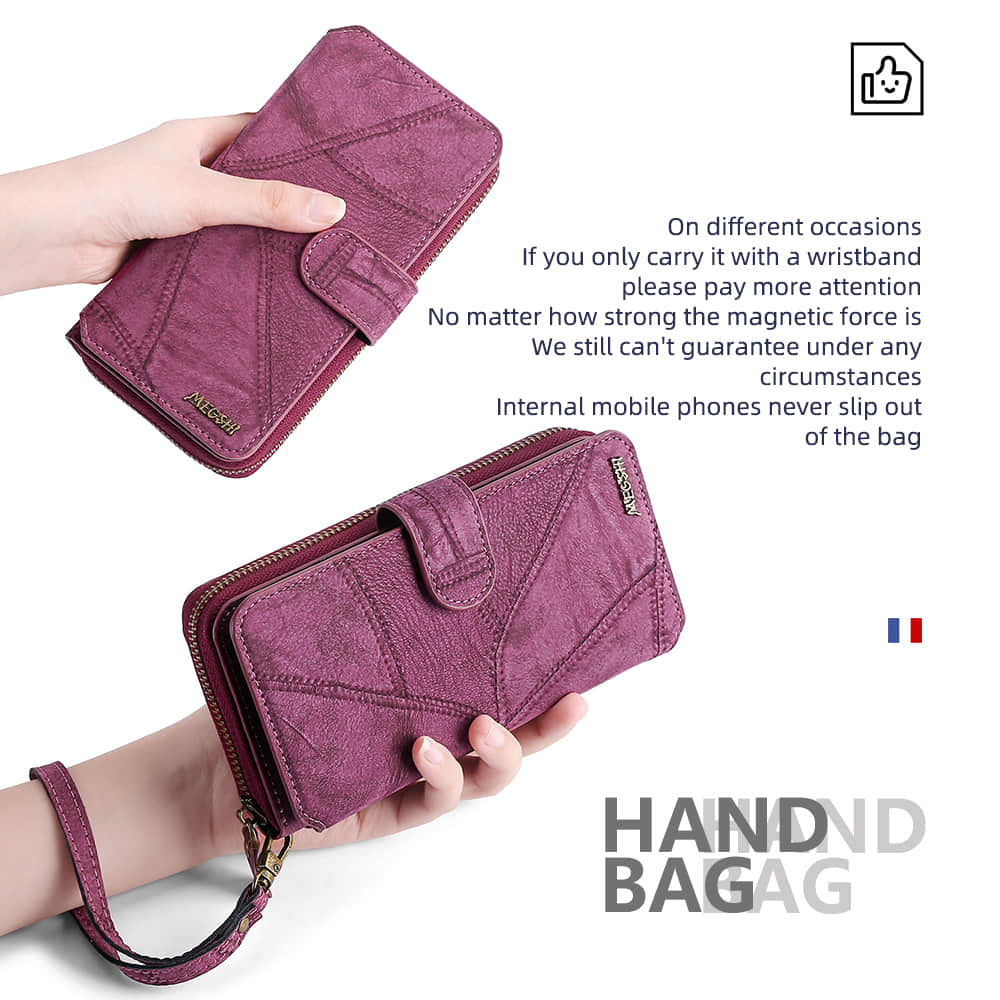 Wallet
I love the phone part but 5he zipper now does not work at all very disappointed
Casekis Zipper Wallet Detachable Phone Case Red
Nice looking
Phone falls out and money storage area very tight. Good looking and lots of card space
The color looks more like it is a purple than a red. Is that just the picture or is it more purple?

Similar to wine red

What shade of red is this, it looks like a mauve?

Yes the color is darker.

What is the screen size?

Screen size depends on your phone model.

I have not got a response to fix this by email.

Ok, I will notify the customer service staff to get in touch with you, please check your email.

I just gave my case as a gift. The zipper is broken. I would like information on exchange/refund

We have fed back your problem to the customer service department, please check your email.

Does this case come with a Screen Protector?

The screen protector requires you to purchase it at the bottom of the shopping cart page.

I brought one a few months ago and the zip is broken would like another one please or please give me information on how to get a refund

I have sent your question to the customer service department, please check your email.

My mobile phone is just S10. Is not 4G 0r 5G. I love this phone case but am afraid it may not work with my phone. The camera lens is 1/4" X 1 3/4" rectangular opening.

Go to Phone Settings>About Phone>Model:
If it shows: SM-G973 corresponds to Galaxy S10 4G
If it shows: SM-G977 corresponds to Galaxy S10 5G

Do you stock cases for Samsung a21s?

You can see other Galaxy A21S cases
Galaxy A21S

Is this wallet RFID blocking too

This case does not support RFID

I ordered one and I still did get it yet

We immediately check the status of your order for you.

I need a Galaxie A 11 for m'y friend. I buy 2 but i need one for m'y Best friends GALAXY A 11 DID YOU HAVE?

Before purchasing, you need to confirm whether your phone is the US version or the European version.
https://casekis.com/products/3d-embossed-butterfly-wallet-phone-case-for-samsung-a11

What case made of?

PU leather

My phone just says it a galaxy s10 so will it fit my phone

You can view your Setting>>About Phone>>Phone Model. To determine your mobile phone model, specifically 4G or 5G, if you are not sure, please send a screenshot to us, we will help you confirm.

How does the outer flap close? Is it magnetic? I mean the flap in the middle when it is completely closed? Thanks!

The outer flap is a magnetic buckle, and the wallet part is a zipper. We have taken your concerns into consideration.

Is this a red or is it a plum color??

We just made it easier to manage so it's colored red, and the pictures you see are the same as the real phone case.

Does this work with the Otterbox S22 Ultra 5G?

You need to remove the outerbox case in order to use our case.