Have a question?
About this item:
Multi-Function Wallet Case-2 card slots for your card IDs also feature a cash money pocket. Perfect Combination of wallet and cell phone case. Smart Design allows you to easily flip the inner holder to access all your cards conveniently. Accessible to all the phone's functions such as camera, Suitable for everyday life and business trip.
Magnet Closure-Apply invisible magnet auto-closing function, it protects your phone from drops or bumps.
Kickstand Function-This flip cover featuring a kickstand allows you to enjoy your phone without holding it by hand, even when you do some housework, you can still enjoy your favorite video.
Simple Nice Design-Conveniently designed to provide quick access to all touch controls, features, and ports, no need to remove when charging, plugging in, adjusting the volume, or switching on/off and taking photos or video.
Multiple Colors Available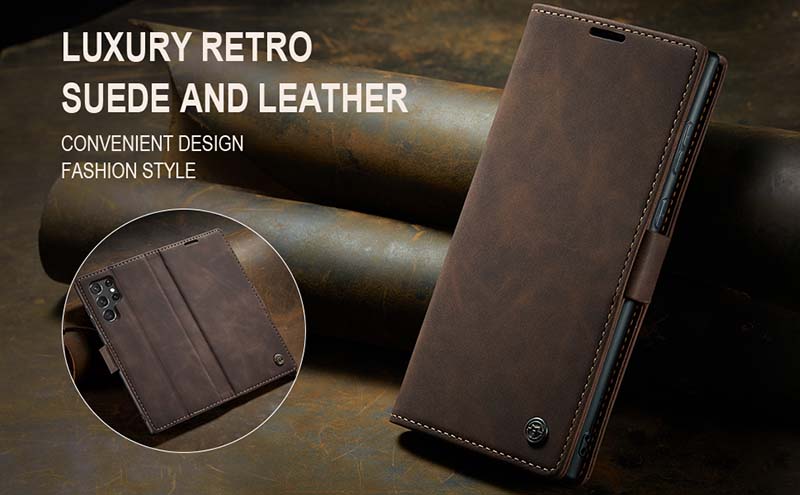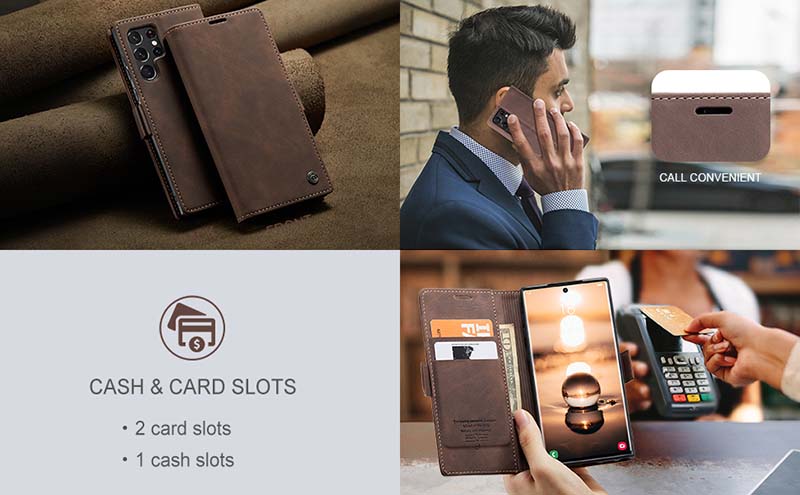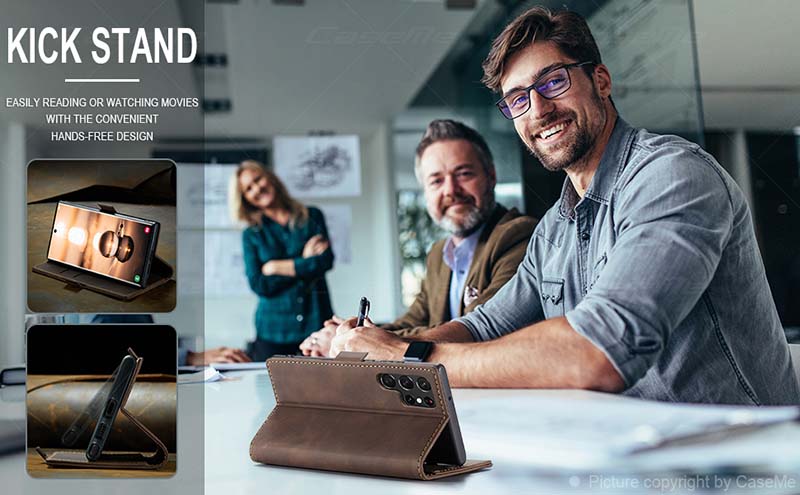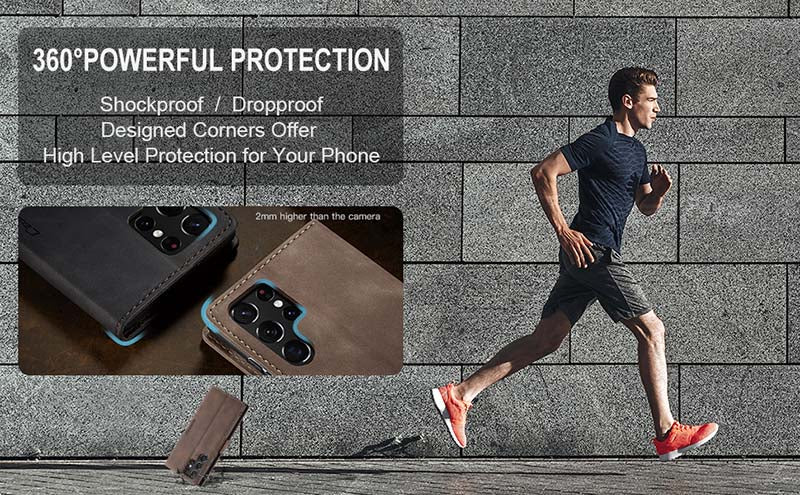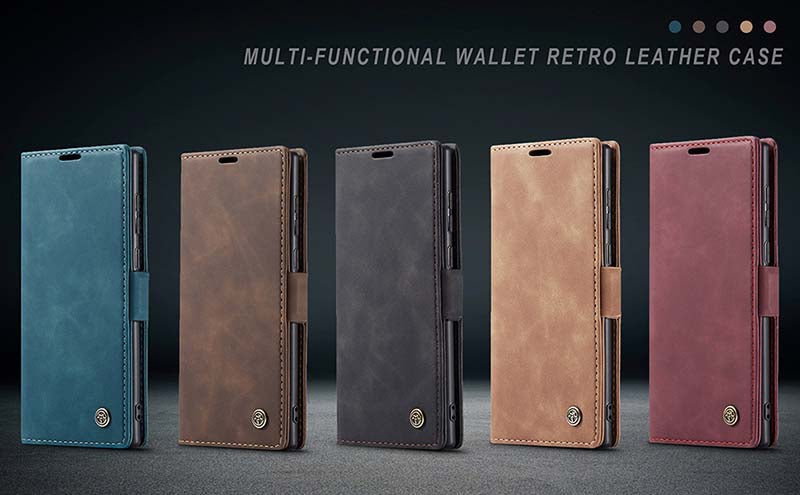 Wallet case for Galaxy S22 5G
Nicer than I expected. Very happy with my purchase.
Casekis Retro Wallet Case For Galaxy S22 Ultra 5G
Casekis phone wallet
Happy & satisfied with this wallet. Thank you so much🙂🙂
Retro Wallet Case (S22Ultra)
Great price, great looking case and plenty of protection if dropped. My phone looks Awesome in this case and it even fits my pockets.
Casekis Retro Wallet Case For Galaxy S22 Ultra 5G
Will this fit the S22 Ultra Plus?

Sorry this one is not fit for S22 Ultra Plus.
But, please do not worry, you can buy the item by this link: https://casekis.com/products/zipper-cardholder-leather-wallet-phone-case-for-samsung-galaxy
Choose the correct phone model when you placing an order.

Looks nice! Placing it on car windshield holder, how, can you view the front of the phone with jacket on there? Does it fold around? Hands off is important while driving.

This phone case is not suitable for use while driving.

Will it fit the Galaxy S23 Ultra

Do you carry one for the ultra23? I have one for My note10+ and just love it..im upgrading phone and I want another

Will this fit s22

Does this have protection for credit card theft ie RFID

Did you get my order I need a confirmation email or call

There is no order because you did not order successfully. You can check your shopping cart and complete the payment.

I place a order and have not received it Gregory crooms 35768 west bay ct Farmington hills Michigan 48335

I just checked the order status for you, and the order is currently undergoing final security check at the airport.

Will this fit 21 ultra?

Do you have the one with attachable wallet for s22 ultra?

Here are all our Galaxy S22 Ultra wallet cases
https://casekis.com/collections/galaxy-s22-ultra

I order and paid last week, I have not received yet the merchandise. Pls investigate. I am not happy. It has been deducted from my visa account.

This is your order status, are you sure you haven't received the phone case yet?
2022-09-03 14:18:00
APPLE VALLEY,CA 92308,APPLE VALLEY,CA, delivered, in/at mailbox
2022-09-03 08:04:00
APPLE VALLEY,CA 92308,APPLE VALLEY,CA, out for delivery

Can you charge your device with a wireless charger when it is in the case?

Yes, but we still recommend that you remove the phone case, because it will heat up during charging, to avoid overheating of the phone battery, which will cause the battery life to be attenuated.