Have a question?
About this item:
Please check your phone model carefully before buying.
Unique Design: The leather surface is designed with a retro pattern, which exudes a unique, business, and atmospheric atmosphere. A built-in card slot simplifies your travels.
Full Protection: The leather case is precision crafted from top-quality leather. They are durable and naturally soft to the touch. The inner TPU shell ensures that the phone is protected against drops and bumps. Raised edges around the camera help protect the glass from scratches and dirt.
Convenience: Precise cuts give you full access to ports, and responsive button covers allow for responsive presses. Protect your phone from dust, scratches, bumps, and other unwanted damage.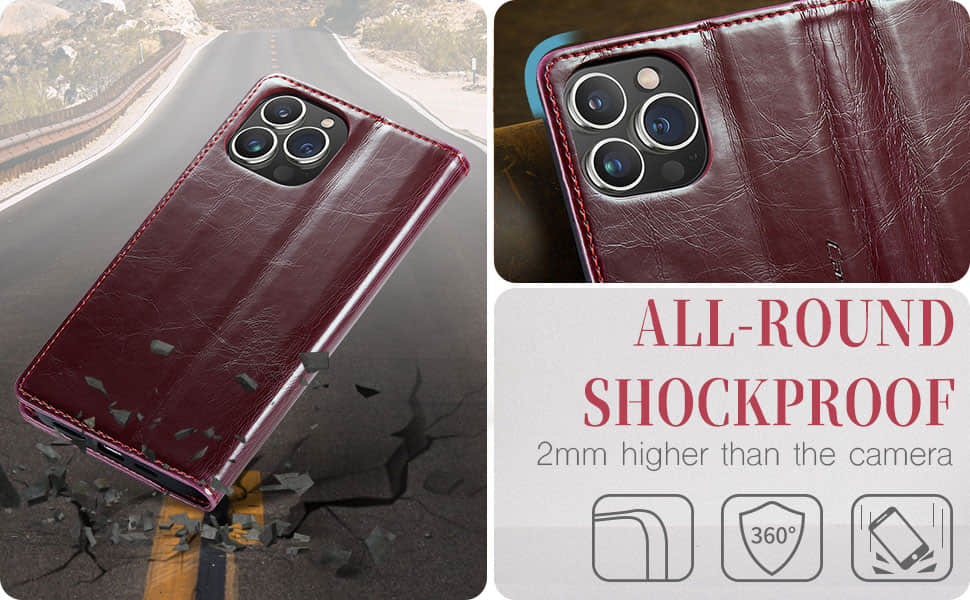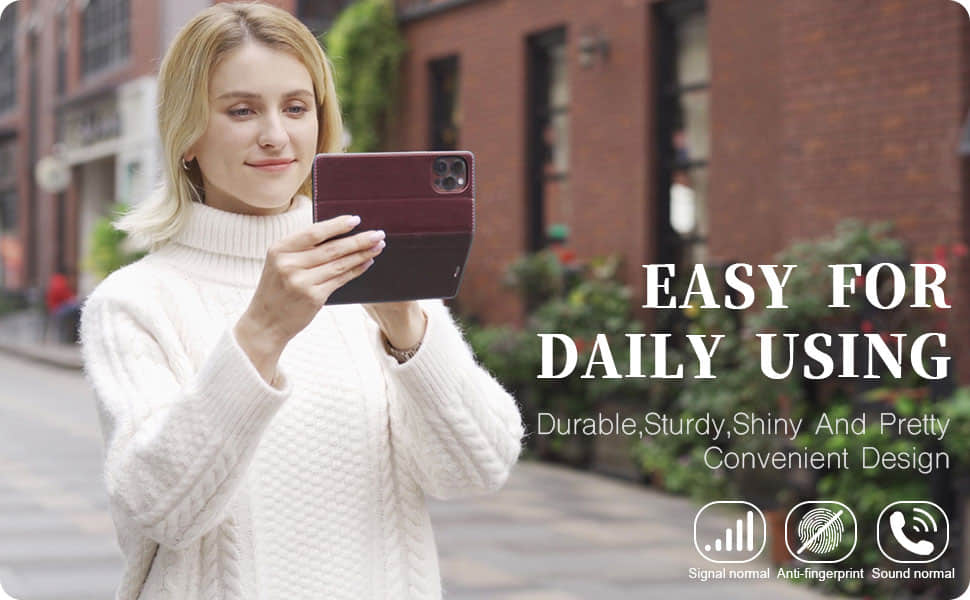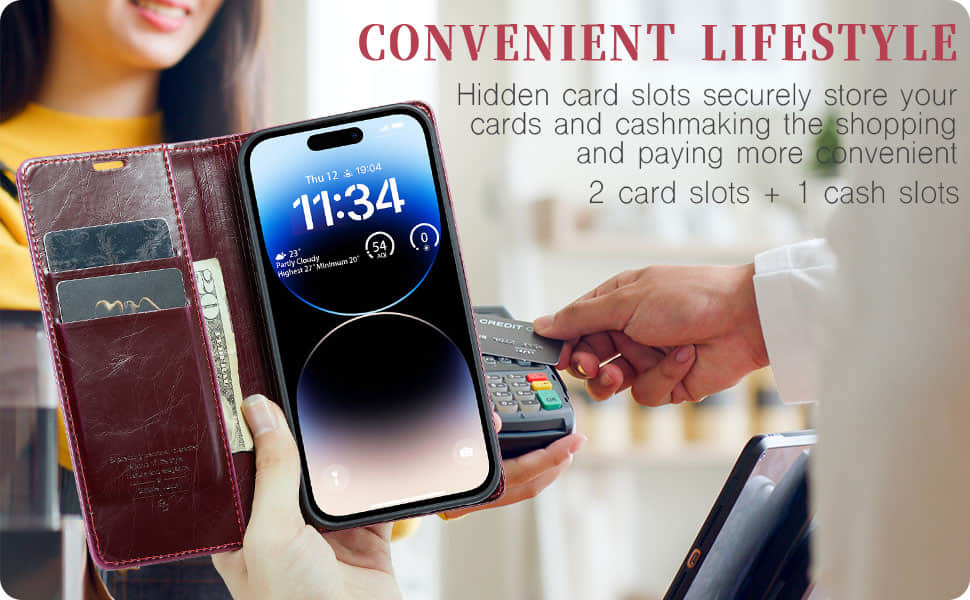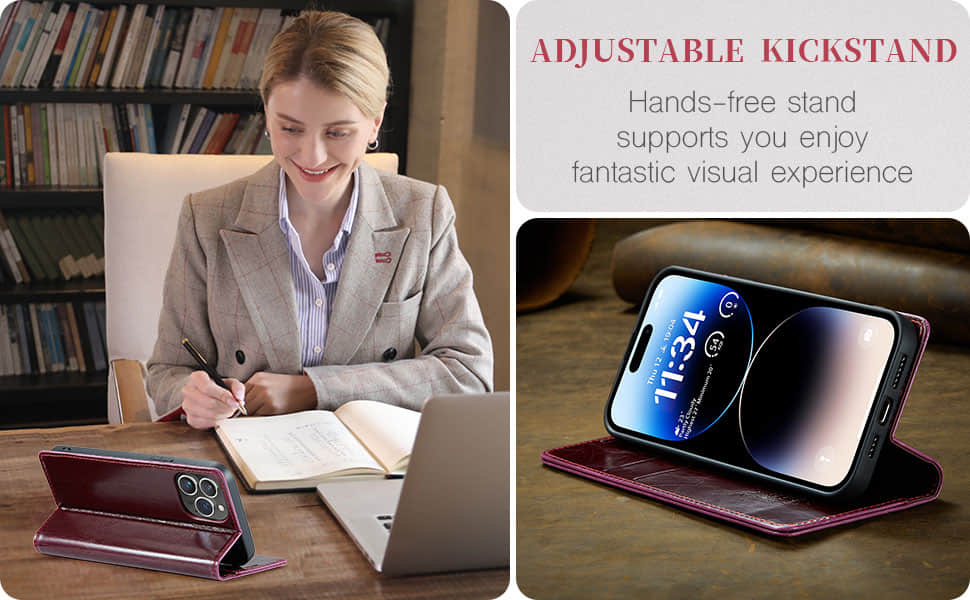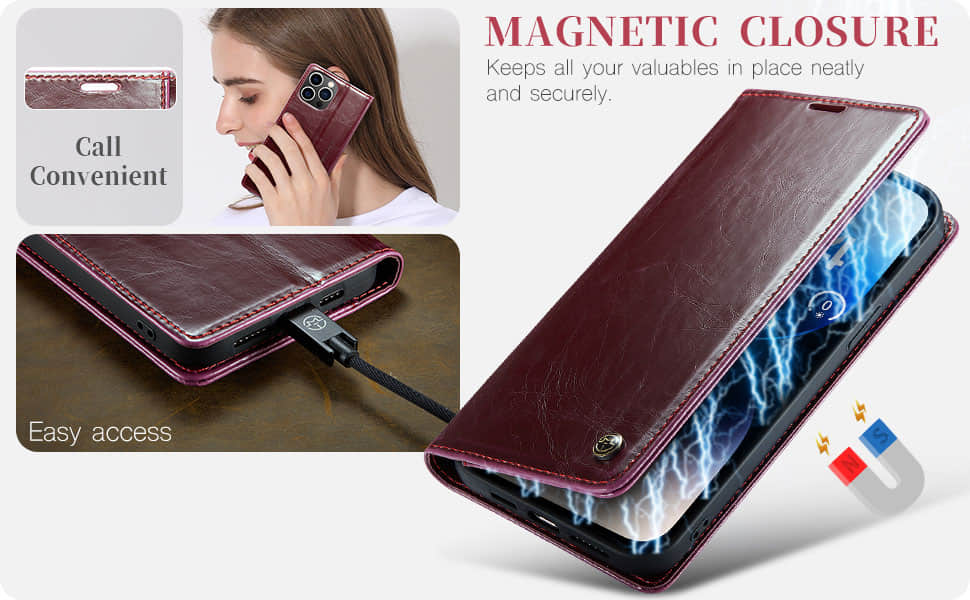 Very pleased with this product.And it took no time from ordering to my receiving it.
Thinner, not as flexible
For years I've had a "Suanpot" photo wallet and had been pretty satisfied. The CASEKIS phone wallet is limited to only 2 'slots' up front for positioning of cards. Previously I had 3 slots for placement of cards. It takes some adaptation with the Casekis
Beautiful Quality Phone Case
The case is very well made with high quality leather.
Enjoy it's look and top nottch construction.
Good quality and fast delivery
CASEKIS Luxury Flip Leather Phone Case Red
How many cards can fit in this case ?

3 cards

Can it be used if you have the charging cover?

Sorry, this case does not support wireless charging.

Is this compatible with Wireless Car Charging?

You can take a look at this one, the price is the same, and it supports wireless charging.
Casekis Wireless Charging Magnetic Wallet Phone Case

does it have a screen protector? And is there a magnetic accessory for the back

Screen protection you can buy separately, there are no magnets on the back of the case.

I ordered iPhone 7plus8 I think I ordered the wrong size could I get iPhone 7/8se2020 instead

We have modified your order for iPhone 7/8/SE 2020