Have a question?
About this item:
HIGH-END MATERIAL: This Handbag case is made of high-quality durable PU leather and an updated soft silicon inner shell. This Wallet Perfectly fits your phone, offering comprehensive body and screen protection to your phone
CARD SLOTS AND VIEWING STAND: This wallet case includes 6 standard card slots + 1 ID card slot + 1 cash slot + 1 zipper wallet pocket (highly smooth zipper). You can carry your ID/ credit or debit cards/driver's license/ some cash and small notes without taking your bulky wallet. The hands-free viewing stand design allows your phone to stand independently and is perfect for video-chatting and movie-watching
SECURE MAGNETIC CLOSURE: A highly strong reversible magnetic snap opens and closes stably, which provides a secure and reliable lock to keep your case firmly closed. This strong magnetic also offers full protection when your phone falls accidentally. leather handbag covers all corners of your phone, including raised edges to prevent screen scratches
PRECISE CUT-OUTS: This case is easy to install due to the soft silicone inner shell and easy access to all features (speaker/ charging port/ camera), which you have no need to take off when using your phone.

3 in 1 Cash + Cards + Phone Case meets your different needs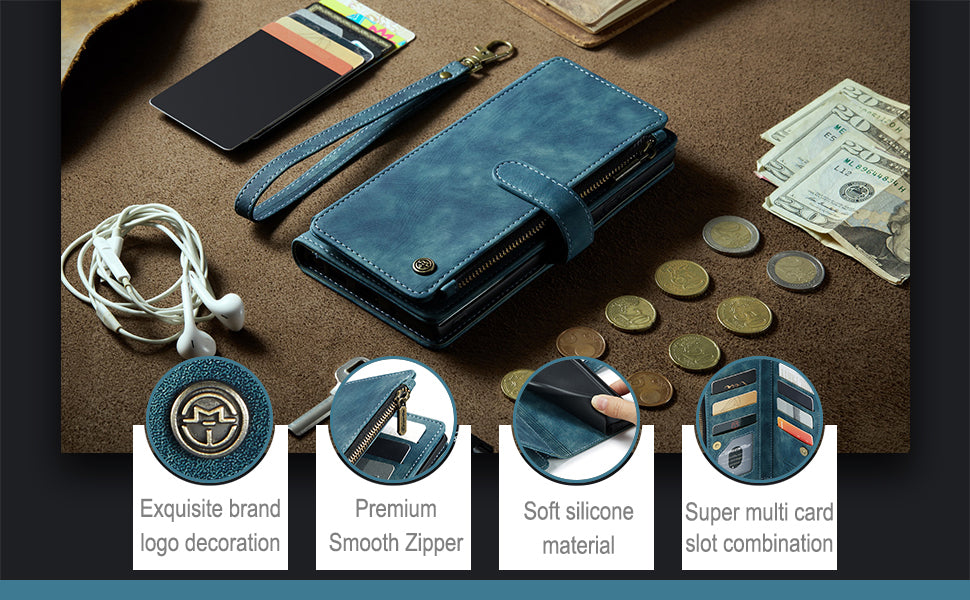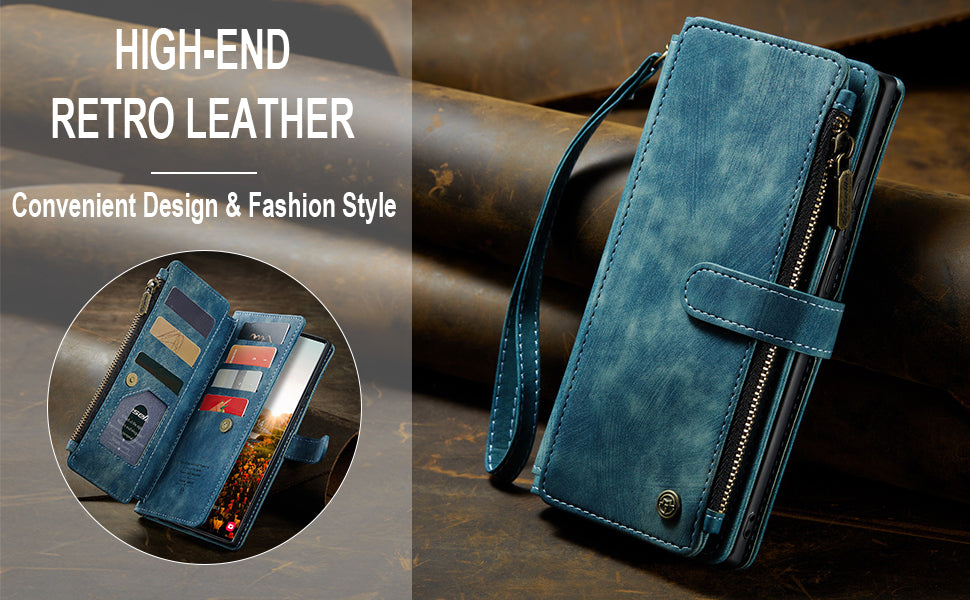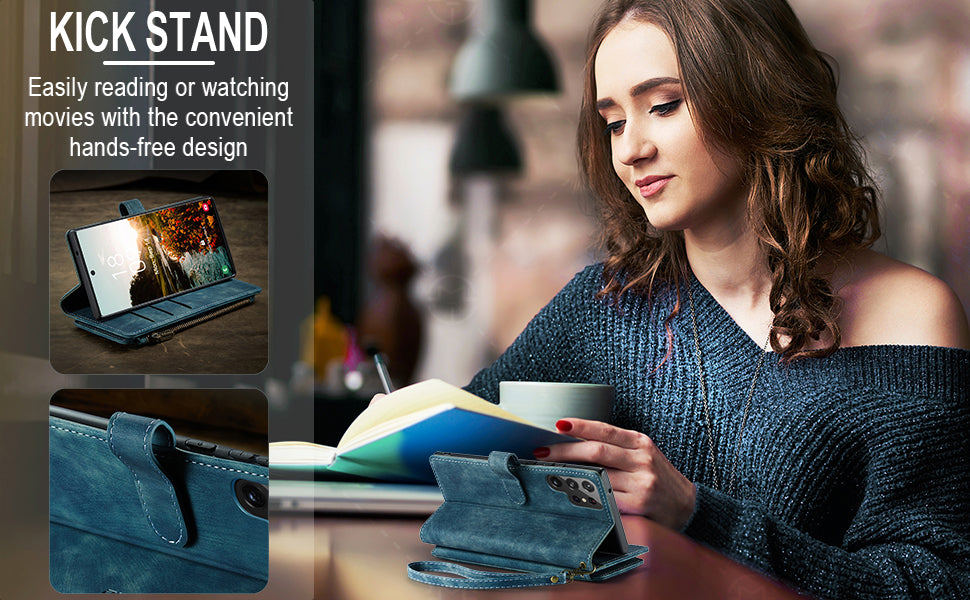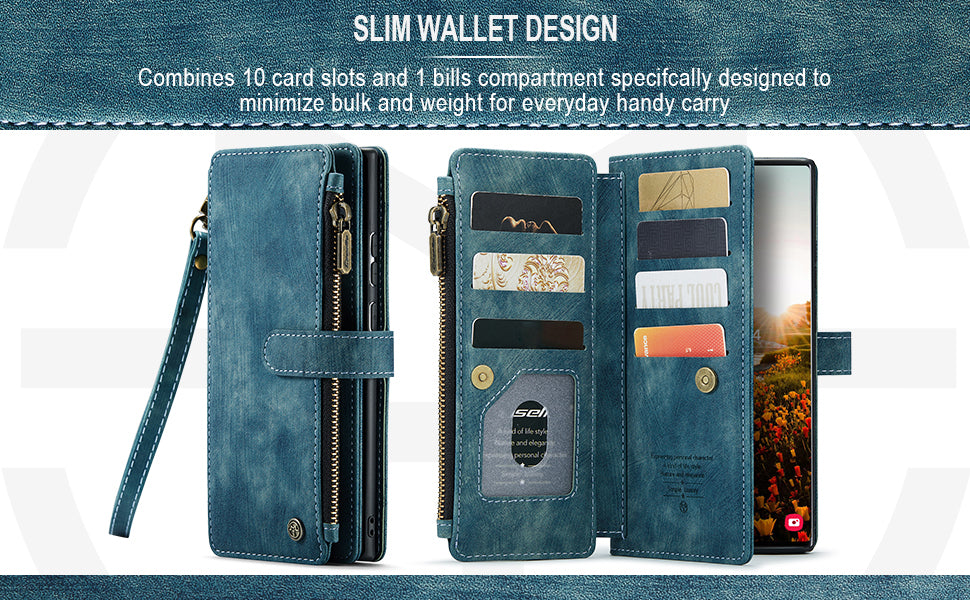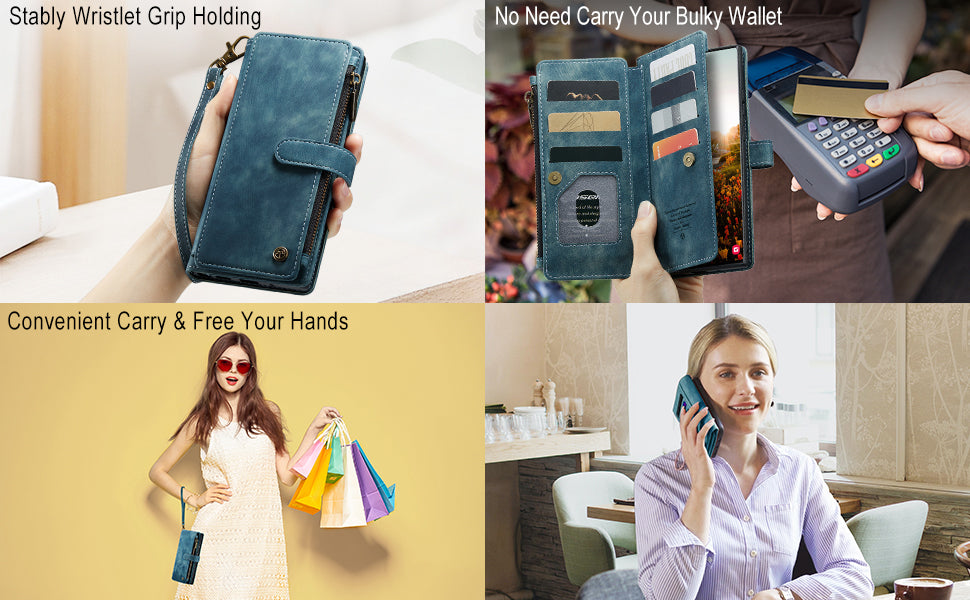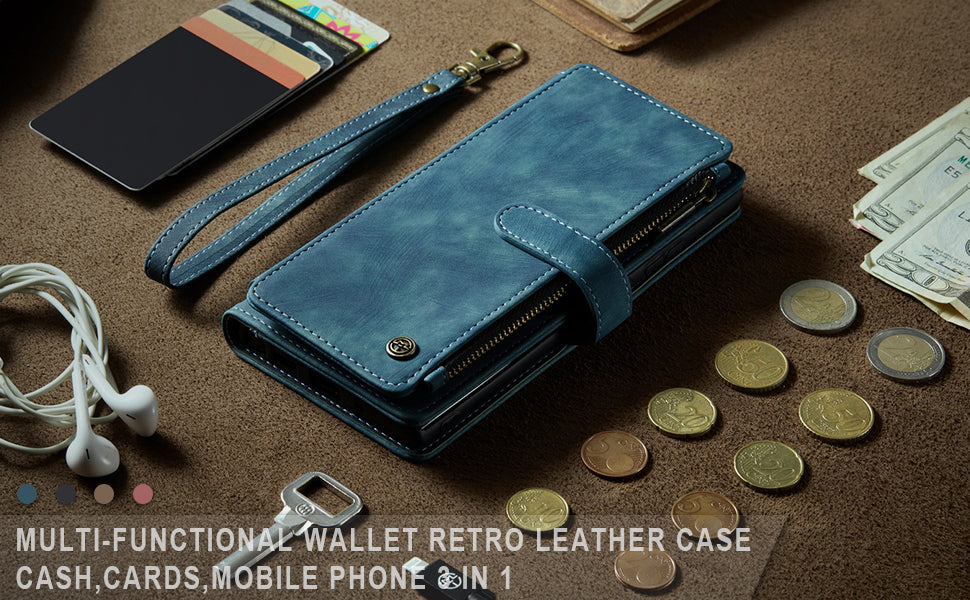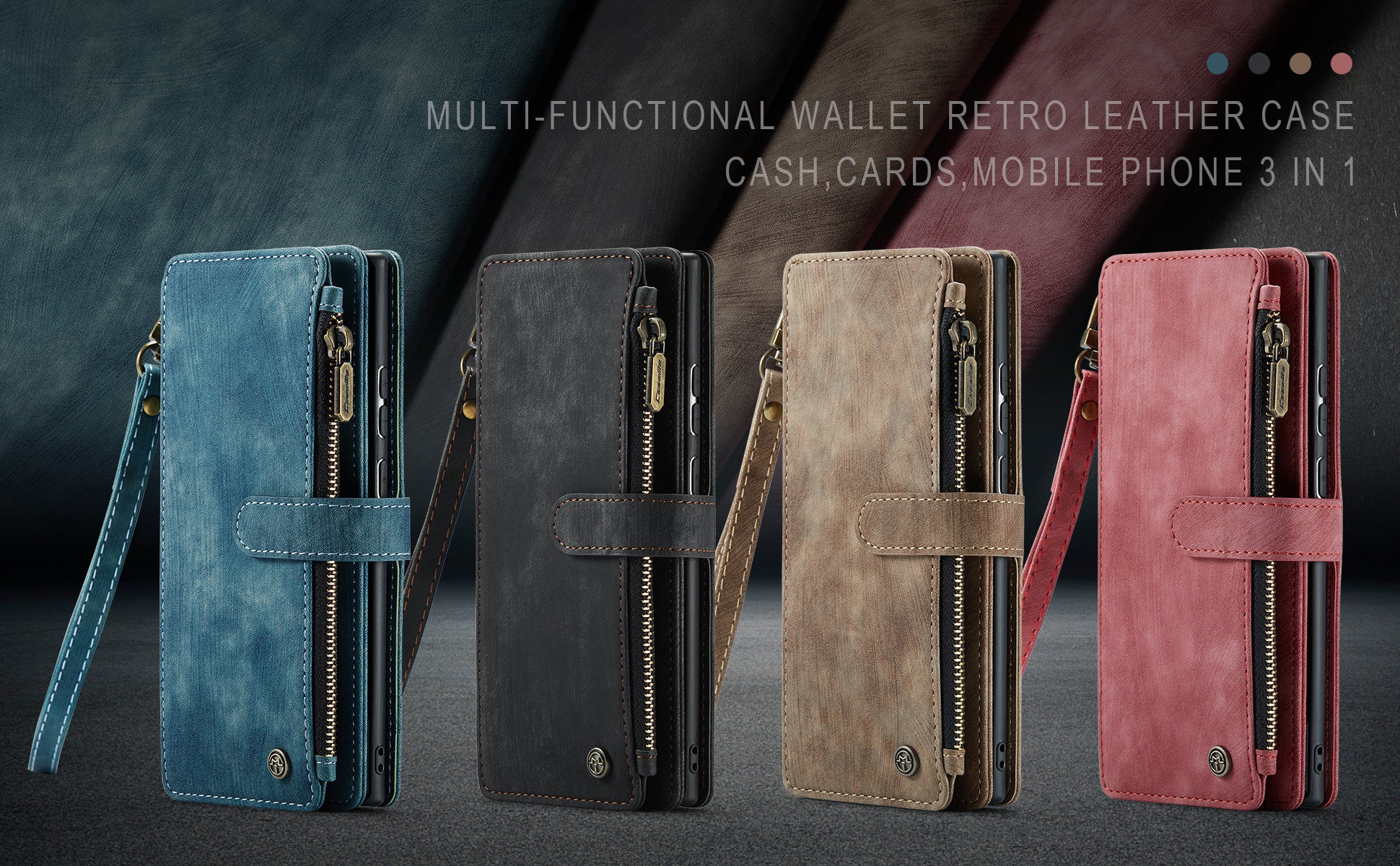 Excellent product
Amazing phone case with plenty of space for all your needs. I even took my strap off and put my keys on it
Small
Wish it had been a little bigger then it would have been perfect
Our your prices in US or Canadian currency?

We only support US dollar now

Do these fit a iPhone se

Yes,
for iPhone SE 2020, please use this link: https://casekis.com/products/casekis-leather-zipper-phone-case-blue?_pos=1&_psq=%09Casekis%20Leather%20Zipper%20Phone%20Case%20Blue&_ss=e&_v=1.0&variant=42969537773819


for iPhone SE 2022, please use this link: https://casekis.com/products/casekis-leather-zipper-phone-case-blue?_pos=1&_psq=%09Casekis%20Leather%20Zipper%20Phone%20Case%20Blue&_ss=e&_v=1.0&variant=42969537806587

Hi, I have an iPhone 6, do you have a wallet for this?

Please find them from this link: https://casekis.com/collections/iphone-6-6s

How much to ship to Canada?

USD 5.99

Do you have a wallet for a Huawei p20?

I'm sorry, but we don't sell phone cases for Huawei devices.

Will it fit a Motorola phone?

This phone case is not compatible with Motorola phones.

I need a case for galaxyA03s

Do I have a case for Google pixel 7

Is there no strap for wearing cross body?

I'm sorry, this phone case does not have a crossbody strap. You can search for the keyword "crossbody" in our store to find the phone case you want.

Do you have one for a galaxy S7

Sorry, we don't have cases for the Galaxy S7.

Hi does this fit a Samsung A52s 5G

The Galaxy A52s 5G is the same size as the Galaxy A52 4G/5G and can use this case. Please choose Galaxy A52 4G/5G.

Is the surrounding case that holds the phone in place magnetic so you can easily pull it off the wallet with a protective shell around it for unencumbered balking when taking pictures etc?

Casekis Wrist Strap Zipper Wallet Phone Case

Casekis Multifunction Tote Crossbody Phone Bag

Hi do you have one for Samsung S9 please

Sorry, we no longer sell Galaxy S9 cases.

Would it be ok for anOlder LG cell phone

We are very sorry that this case is not produced for LG models.

How much for shipping for one case

General Shipping : $5.99  10-15days
Priority Line(Only for the United States): $9.99   5-10days

Is the phone case also magnetic ?

The clasp is a button-sized magnet.

does it come with a shoulder strap

Wrist strap only included.

Do you have to unzip phone to receive or make calls?

Just fold back to open the case to answer calls.

Will this case fit a galaxy s20 note ultra 5g phone

This case supports Galaxy Note 20 Ultra 5G
This case supports the Galaxy S20 Ultra 5G
When purchasing, pay attention to choosing the correct mobile phone model.

IPhone 5?

Currently we no longer produce iphone 5 cases.

Which one for IPhone 5?

We are very sorry that we are no longer producing iPhone 5 cases

I've had similar cases like this and everyone seems to bend and break apart by the camera Does this also happen to this case?

Bending during installation or removal of the phone case is normal and will not affect the case or phone.