Have a question?
Please check the model of your phone before making a purchase.

Made from

 

luxurious materials

 

for a professional look 

Inside

 

card slots

to provide maximum convenience and

increase storage space

Stand function

design

 that adjusts for a comfortable viewing experience

The beautiful

 

embossed butterfly

 

pattern design will enchant anyone

Ultra-light

 

design

Four-corner TPU

all-inclusive

design, very good

 

resistance to falling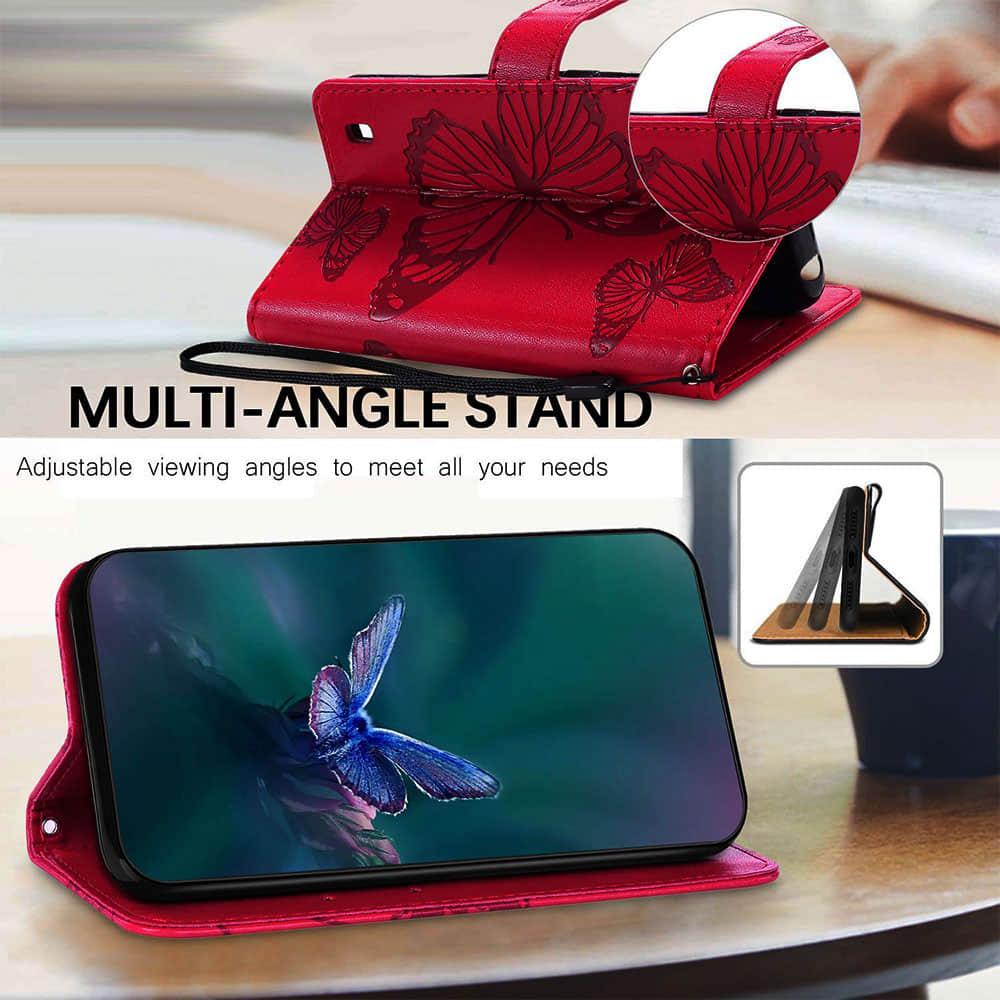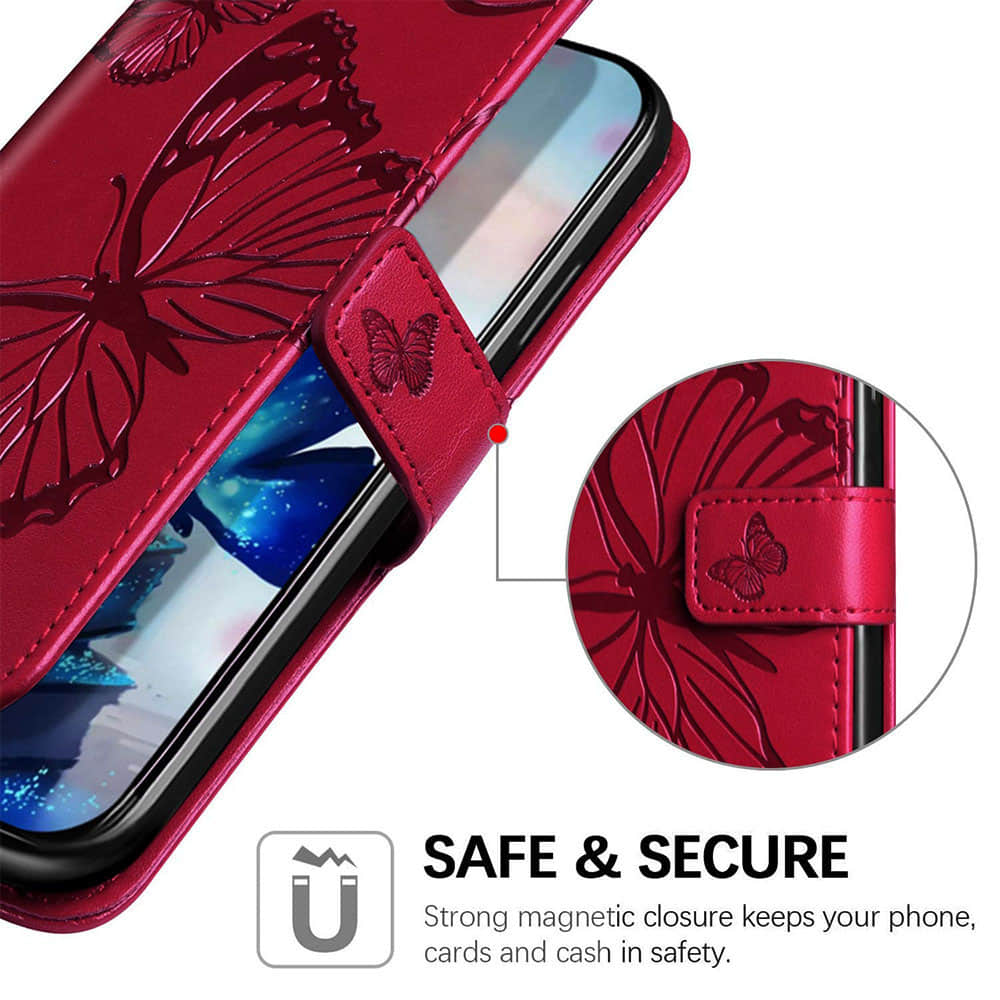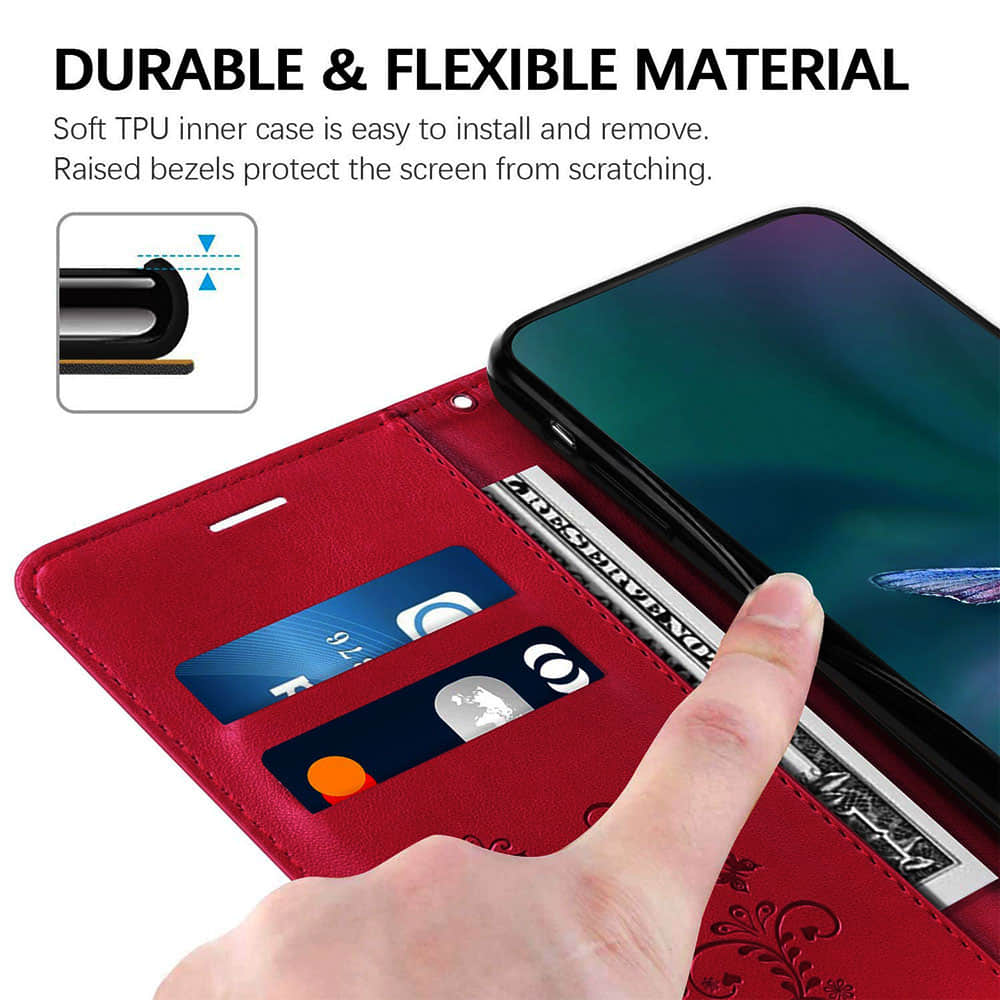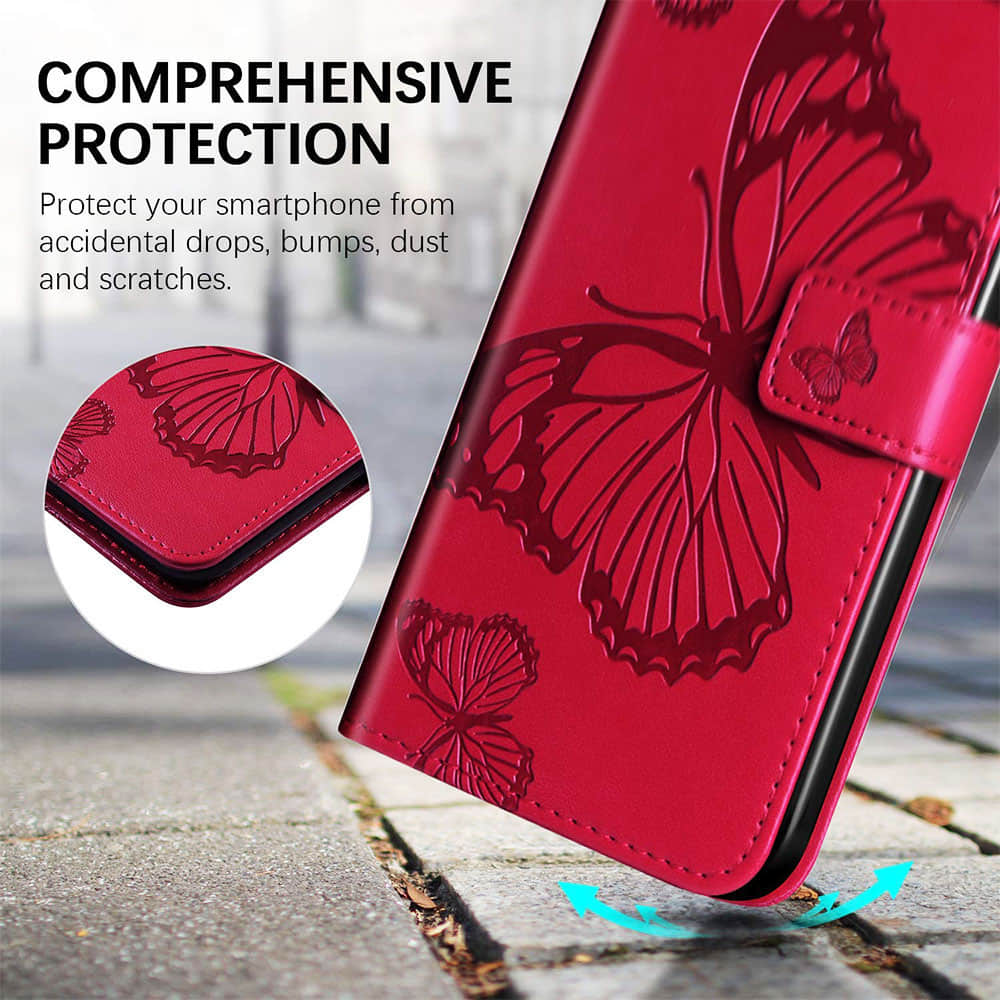 Red Casekis cell phone holder
I like it OK but actually thought I was getting a different one that had more slots for credit cards and drivers license. I am trying to find the other one I liked better
Casekis Embossed Butterfly Wallet Phone Case Red
Casekis Embossed Butterfly Wallet Phone Case Red
Do ysll have the case for a cricket dream 5g

Sorry, we don't have the phone case you're looking for.

Do you have Samsung A 20

Sorry, we no longer produce Galaxy A20 cases.

I'm looking for a Pixel 7 do you have a cover that would accommodate my phone??

Here are all CASEKIS supported phone cases for Google Pixel 7 5G.
Please click: Pixel 7 5G

I have a Samsung galaxy j345g

Sorry, we don't have a case for this model at the moment.

Would Samsung galaxy J5 work

Sorry, we currently do not have a case for this model.

Will an Samsung galaxy A7 fit

Sorry, no Galaxy A7 cases for sale at this time

I need one for an I phone 11se would any options you have for that model?

Don't worry, I need to confirm the phone model with you first, is your phone iphone 11 or iphone SE /SE 2020/SE 2022?

Will it fit IPhone XL

May I ask which model of your phone is iPhone X / iPhone Xs / iPhone Xs Max / iPhone Xr?

Will the pixel 6 5g phone fit the pixel 6 butterfly wallet phone case

The Google Pixel 6 comes with 5G, so your phone can use a butterfly-print case.