Have a question?
About this item;
Please confirm your phone model before purchasing.

4 Card Slot, Magnetic Flap Closure: With 4 card slots pocket and 1 zip pocket, this bag allows easy access to your credit card and cash while on the go. Great for shopping, daily city walks, traveling and so much more. Plus, Featuring a flap closure with a magnetic snap to secure it in place, this wallet case will keep all your belongings safely in place. (Note: Some small-sized phones have 2 card slots: Galaxy S21/S22/S20,iPhone 13mini/12mini/11pro/X)
Crossbody Shoulder Adjustable Strap For Everyday Use: With an adjustable shoulder strap, you can also adjust it to your preferred length or even wear it as a crossbody bag for a different look. Besides,3 lanyard holes on this wallet case, which means it has two different ways of wearing.
Kickstand Function: It could be a kickstand or holder for converting into a multi-angle comfortable view for Reading, Watching Movies, Playing Games, and Browsing the Web.
High-Quality Material Wallet Case: Each flip wallet case is handcrafted and made of superior faux leather, which is durable, good handle, is anti-scratch, and is shockproof. This Wallet Case with a shoulder bag can withstand even daily use and stay by your side for years to come and go.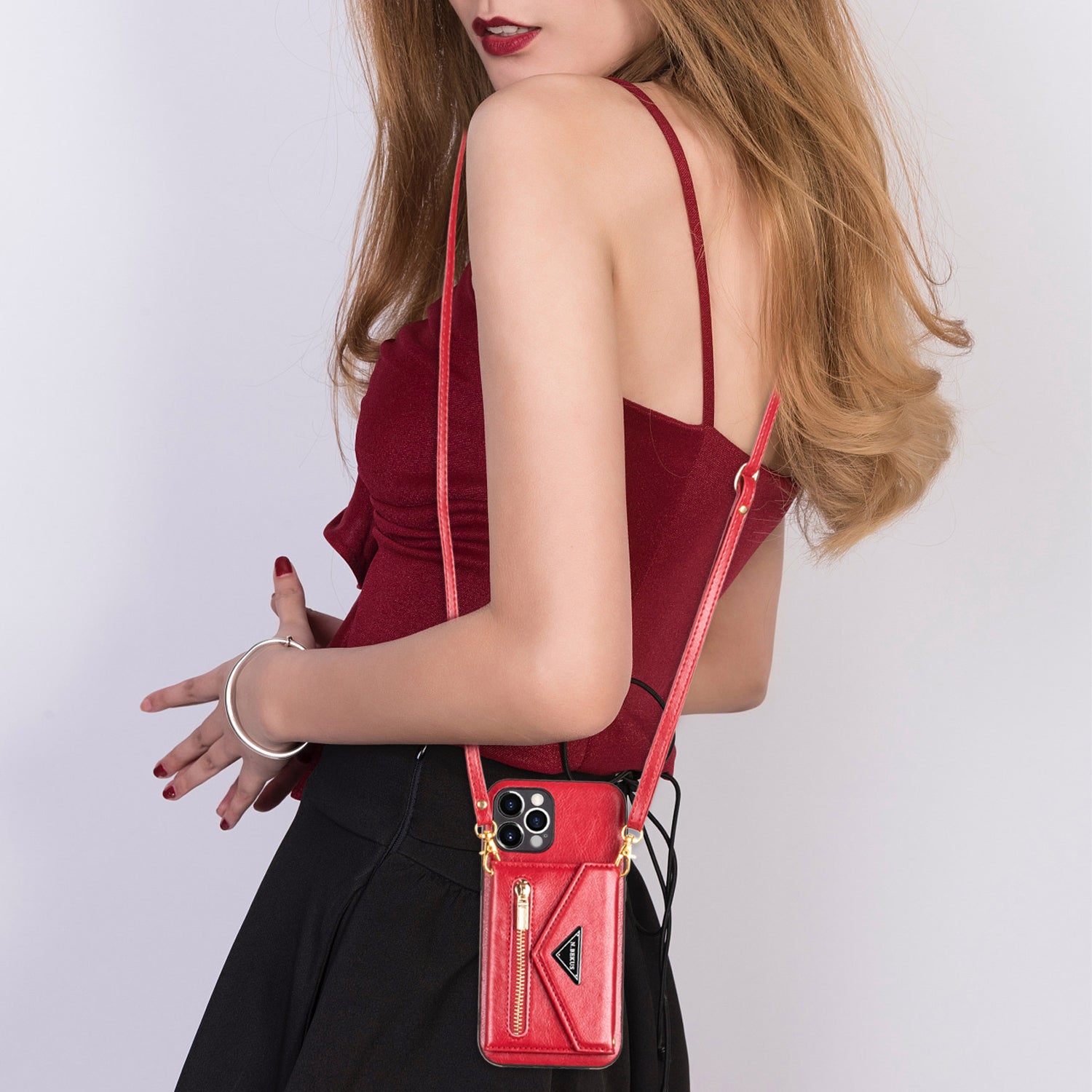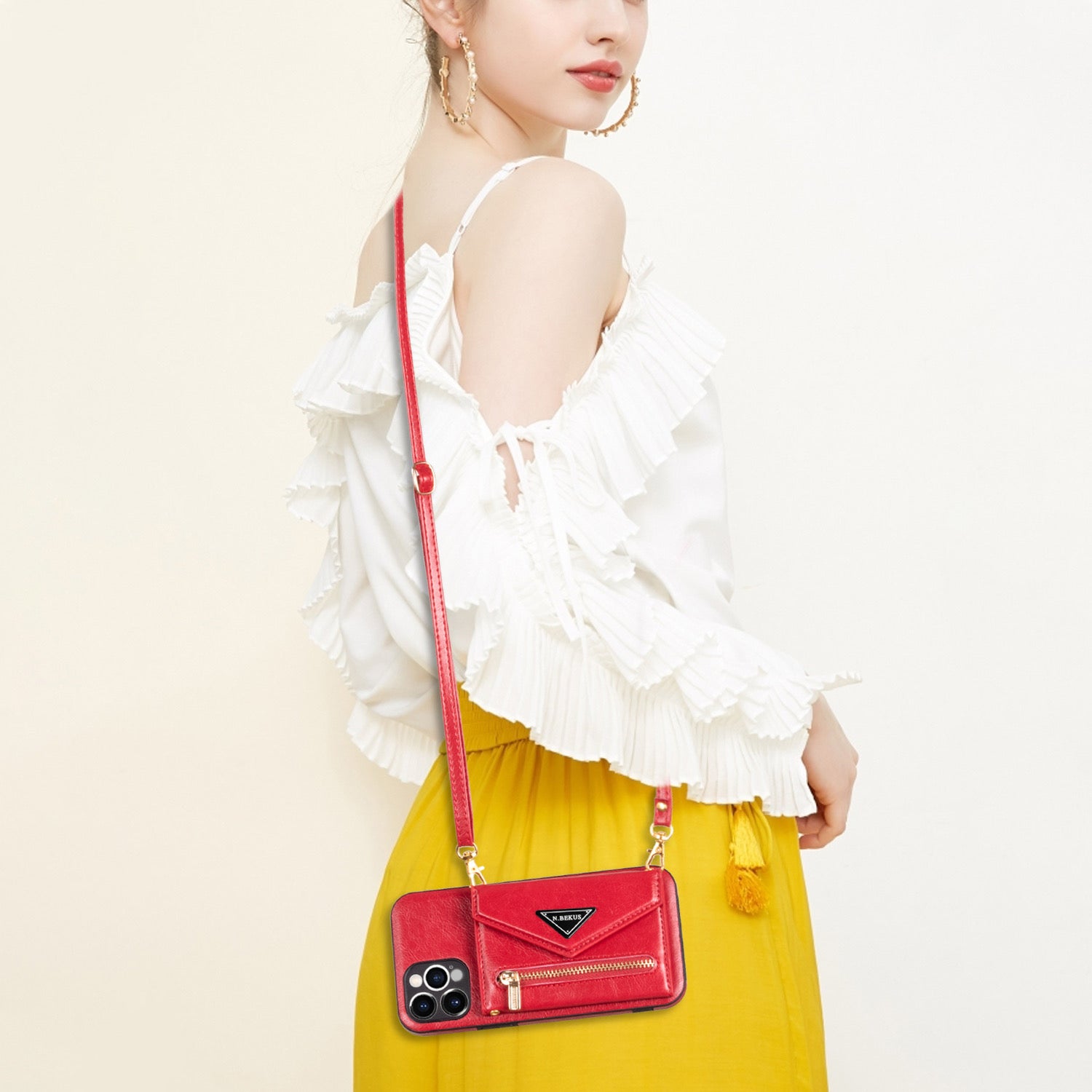 Casekis Crossbody Strap Leather Magnetic Wallet Phone Case Red
Casekis Crossbody Strap Leather Magnetic Wallet Phone Case Red
great little iphone case
Very good value. Practical. I'm very pleased with it
Casekis Crossbody Strap Leather Magnetic Wallet Phone Case Red
Does the phone actually have any type of protective case over it? Or just the leather wallet?

Our phone case includes both a protective case for the phone and a small cardholder that can hold cards.

I need A14 5G?

Is this forA13

This phone case is compatible with the Galaxy A13 5G. You can find "Galaxy A13 5G" listed in the model options below.

What Next shipping price

USD 5.99

Will my iPhone 13 fit into this case! I have tried several other cases for my phone and they were too small.

This phone case supports the entire iPhone series, but first, you need to confirm your phone model: go to Settings >> General >> About >> Model Name. If you select the wrong model, the case may not fit.

I just wish you had this style for Android A32-5G phone. I would love to have this wallet.

Sorry, this phone case does not support Galaxy A32 5G. You can check other styles to see if you like it.

I have an LG phone that is about seven (7) inches long by three (3) inches wide. I do not know "centimeters or millimeters. Will my phone fit into your case?

I need to know your phone model:
Setting >> About Phone >> Model Name

Can I order 2 cases of 2 different colours. One red and one purple. That's what I want to order now.

You can choose the color and model to add to the shopping cart, and then make a unified settlement in the shopping cart.

Is it protected from stealing your info on your credit cards?? RFD??

Sorry, this phone case does not support RFID, if you want to see more RFID phone cases, you can search keyword ''RFID'' in casekis.com.

The back of my phone does not look like the one on here its a galaxy a53 5g UW. Will this still work.

Please don't worry, we only show the pictures of iphone on the product page, and we will ship according to the model you choose.

Does this have a card protector built in.

This phone case has an independent card slot design. Insert just one card in each position for easy access during use.

Is it free shipping to Canada?

Over $43.99
Free Shipping