Have a question?
About this item:

Please check the model of your phone before making a purchase.
Stylish Design: Case with Card Holder Wallet Case PU leather made to store your ID card or Credit Card and while giving you a protective fashionable cover.
Full Protection: Case Wallet Flip Case provides complete all-around protection for your phone, The phone is well secured in a close-fitting shell to ensure that it does not fall out in a case. Prevents fractures in a case.
Multifunction: Clamshell can be converted easily into a stand case for video watching and messaging. It's easy to install or remove, A folding line on the back of the case allows you to convert the wallet case into a kickstand.
Easy Access: Prevents scratches, fingerprints, dirt, and daily wear and tear from accumulating. User-friendly design with precision cut-outs allows easy access to all buttons, cameras, speakers, and connectors without removing the case.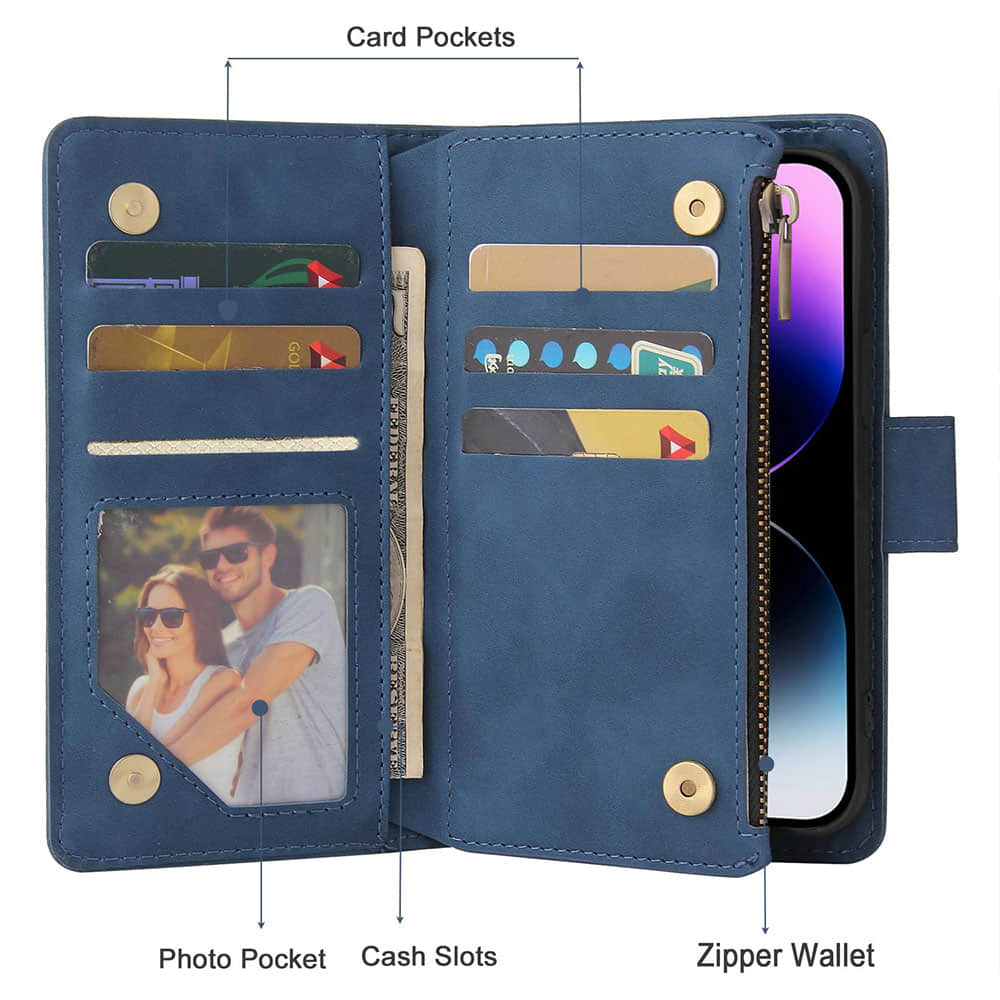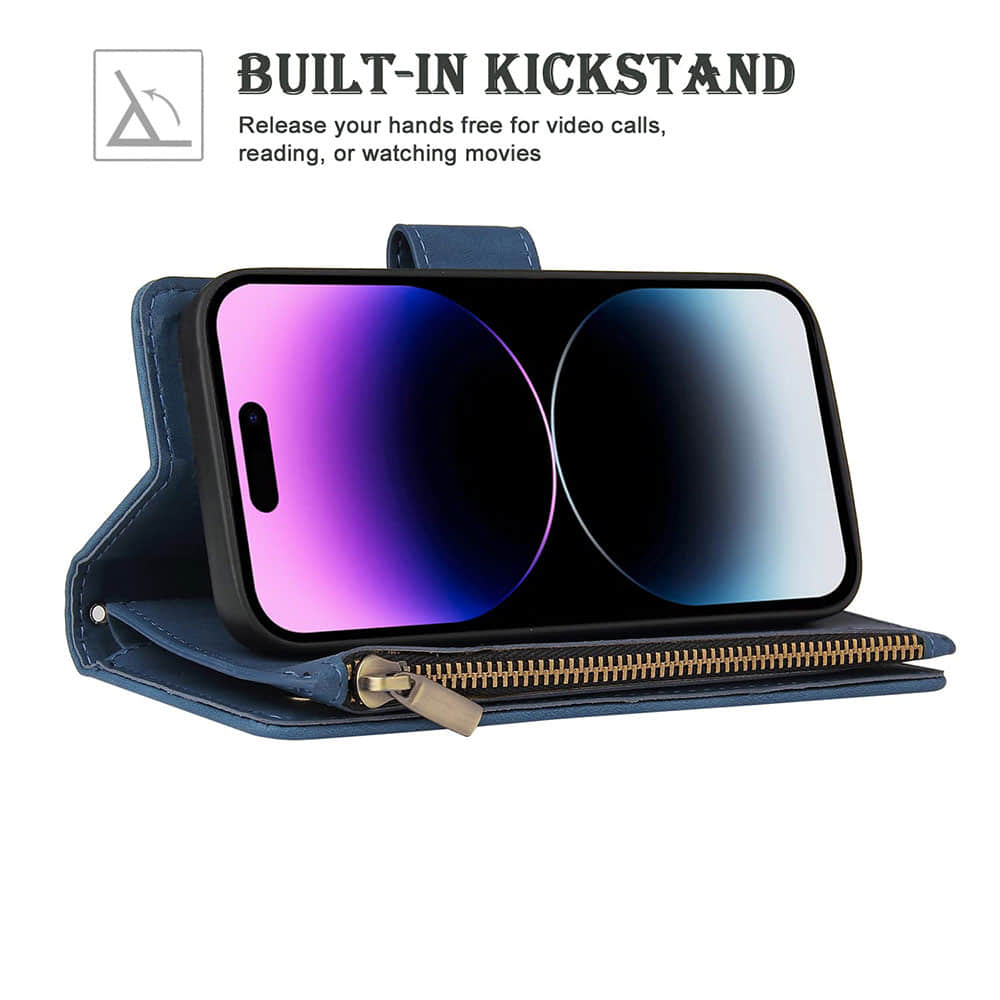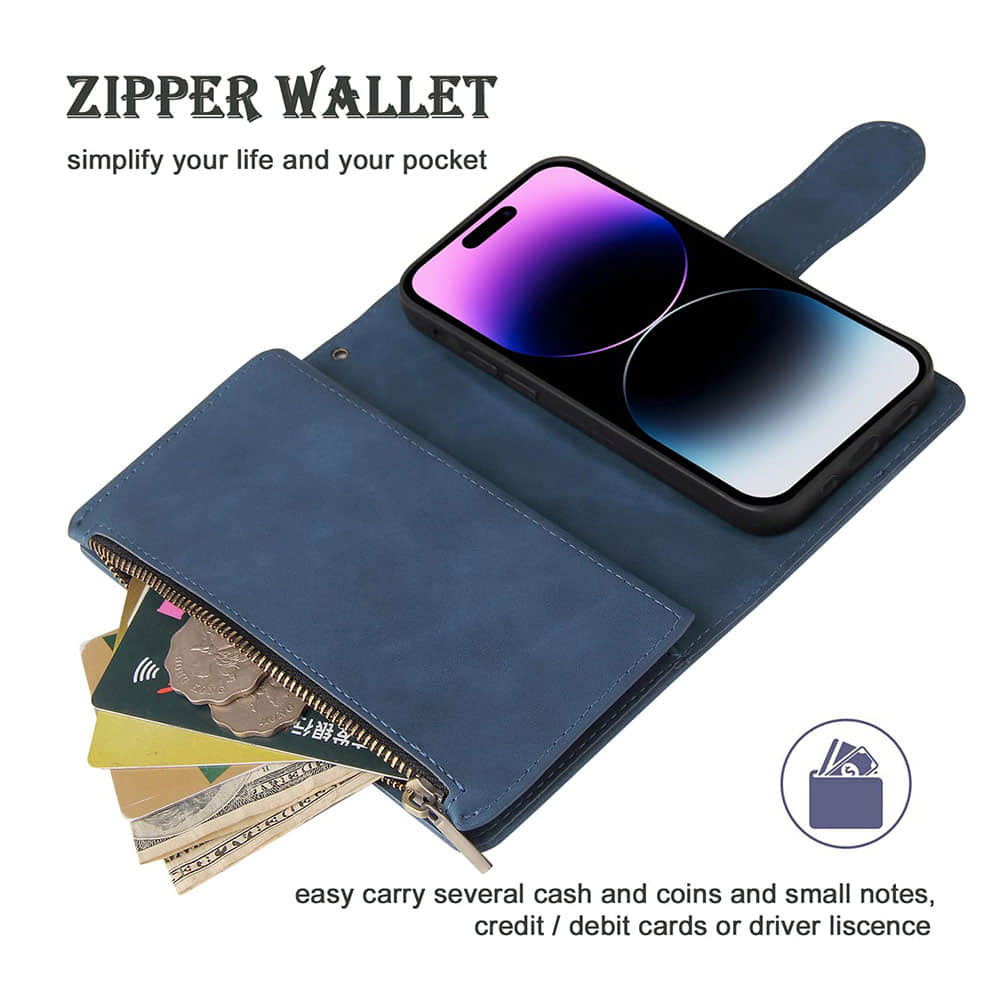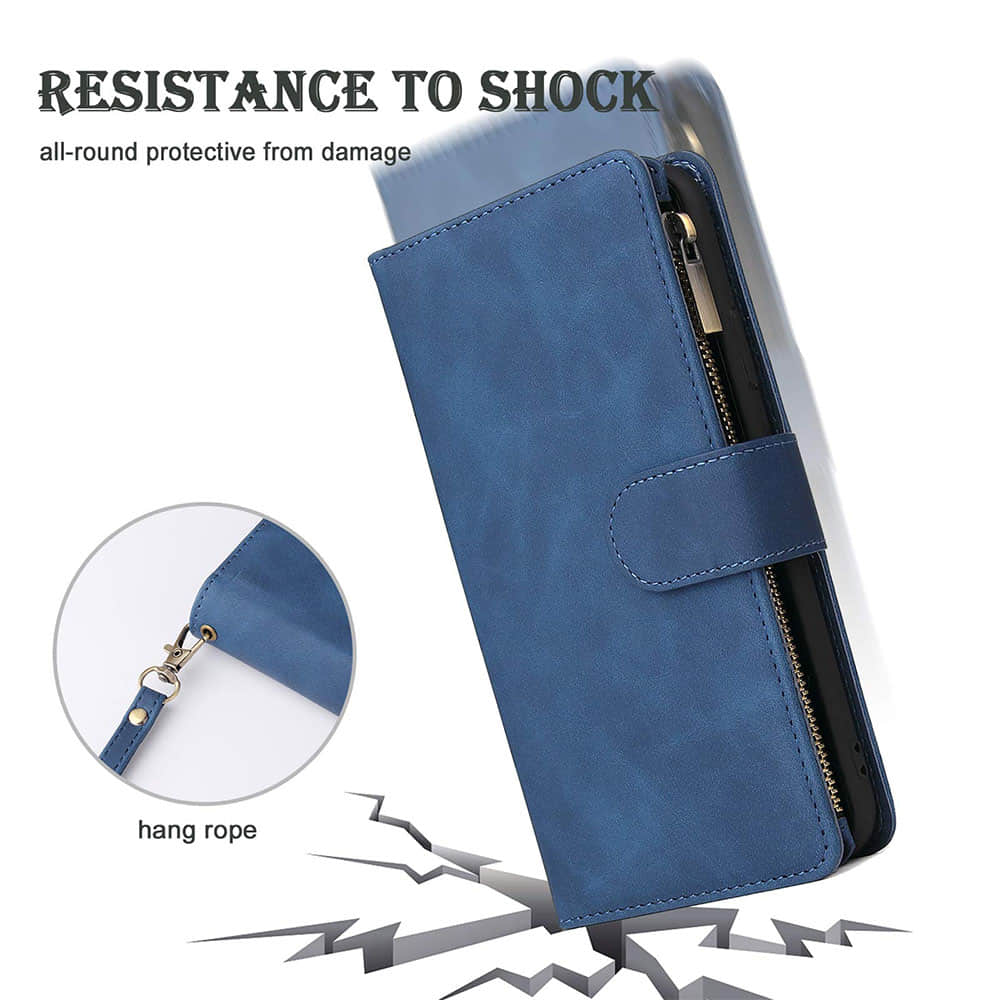 Love my new case!
It's just what I hoped for ! Sturdy and holds all my "Stuff" and still closes!
Protect my phone
I work in a rough environment and have damage my phone on numerous occasions. Purchased this case after seeing someone with a similar one. I am extremely happy with it so far. Web page is easy to shop on. And the case so far is working excellent. Price is good and the quality is wonderful.
Clamshell phone case
Absolutely the best of cases I ever owned
Love it thanks
I need one for Galaxy S22 about 5 inches . 8

As I know, Galaxy S22 5G is 6.1". Please double check your phone model and select the correct model, then it will fit your phone.

i have apple iphone 14 need dimensions of your case

6.1 inches *  3.43 inches  * 0.98 inches

I ordered one if your cases for my IPhone 14 It sure it went through. Can you check for mr

We have received your order, Order number: #105854.

Can you give me dimensions on this case? I have a IPhone 14 Pro Max

6.50 inches *  3.43 inches  * 0.98 inches

Do you have one of these for a galaxy A11

Casekis Multiple Card Slots Wallet Phone Case

Casekis Embossed Butterfly Wallet Phone Case

Casekis Mandala Embossed Phone Case

Does the leather case have an opening to take photos, or do you need to remove I-phone 14 to do this?

Our phone cases have camera cutouts for easy photography.

What are the Measurements where the Phone goes I have a Samsung S23 Ultra

The size of this phone case will be slightly larger than the phone's size so that the phone can fit inside the phone case.

Do you have the Galaxy Note 20 5G?

yes, you can find the Galaxy Note 20 in the model selection

I have iPhone SE (version: iOS15.4.1). The measurements are: 5 1/2" by 2 1/2". I would like to purchase the Casekis Classic clamshell phone case $25.99. Need call to complete order #209-756-5444. Thank you

You can determine your mobile phone model through Setting>>General >>About >>Model Name. Enter the product page and select the corresponding model to purchase.

case for jitterbug phone avalible

Our phone case can only be used with the phone and cannot be used with other phone cases at the same time.

My Samsung is 6 5/8", will this case work?

You can see your phone model in Setting>>About Phone>>Phone Model. Then select your phone model when purchasing. If your phone model is not listed then the case does not support your phone.

Can you charge wirelessly through the case?

This case does not support wireless charging.

Will this work on the velvet velvet?

This case does not support Velvet

why does the case you are showing for GallaxyA13 look different on back...mine has 3 small circles in a vertical row for camera....?

The picture only shows the iphone, you only need to choose your model when purchasing, and we will deliver the goods according to your choice.

I am looking for a wallet for a Samsung G981v phone, the size is approximately 6.2, what one matches my phone

I have the pixel 6 5 g. Looks like this case will cover up my flash

I understand your concerns, we design individually for each mobile phone camera. There will be no blocking of the camera and flash.

Does this fit a google pixel 6A?

We have updated Google Pixel 6a 5G, you can choose the color to buy it.

Samsung S22+ is 6.1 inches long. Will the wallet case fit this size?

Yes supports Galaxy S22+ 5G (Galaxy S22 Plus 5G)

You don't have one for a google Pixel 6a?

Currently only this case supports Google Pixel 6A 5G:
Casekis Magnetic Zipper Cardholder Phone Case

I need one for an s21

Check your phone model through the path Setting>>About Phone>>Phone Model before purchasing.
Once confirmed as the Galaxy S21 5G, click the link to purchase it.
https://casekis.com/products/casekis-classic-clamshell-phone-case-blue?variant=42999088873723

I ordered have an s21 and it does not fit

I just checked the delivery note and confirmed that you ordered a Galaxy S21 5G case, if it is not suitable for you, you can check your phone model via Setting>>About Phone>>Phone Model