Have a question?
About this item:
Bone conduction is a way of sound conduction, that is, by converting sound into mechanical vibrations of different frequencies, transmitting sound waves through the human skull, bony labyrinth, inner ear lymphatic fluid, Corti's organ, auditory nerve, and auditory center.

Compared with the classic sound transmission method that generates sound waves through the diaphragm, bone conduction eliminates many steps of sound wave transmission and can achieve clear sound reproduction in a noisy environment, and sound waves will not affect others due to diffusion in the air. 

Bluetooth 5.0: Bluetooth connection is more stable, ensuring sound quality and listening experience, compatible with Android and IOS systems, and quickly switch between your mobile phone, tablet, and laptop.
Waterproof and durable: block sweat during exercise, easily cope with outdoor sports such as running, fitness, and cross-country.
8GB storage space: 1200 songs can be stored, and you can enjoy music anytime, anywhere without carrying a mobile phone.
Comfort and safety for you: non-ear wearing style, to prevent unexpected situations in daily life, such as riding, driving, running, listening to outside sounds while enjoying music. There is no need to remove the headset when you need to talk.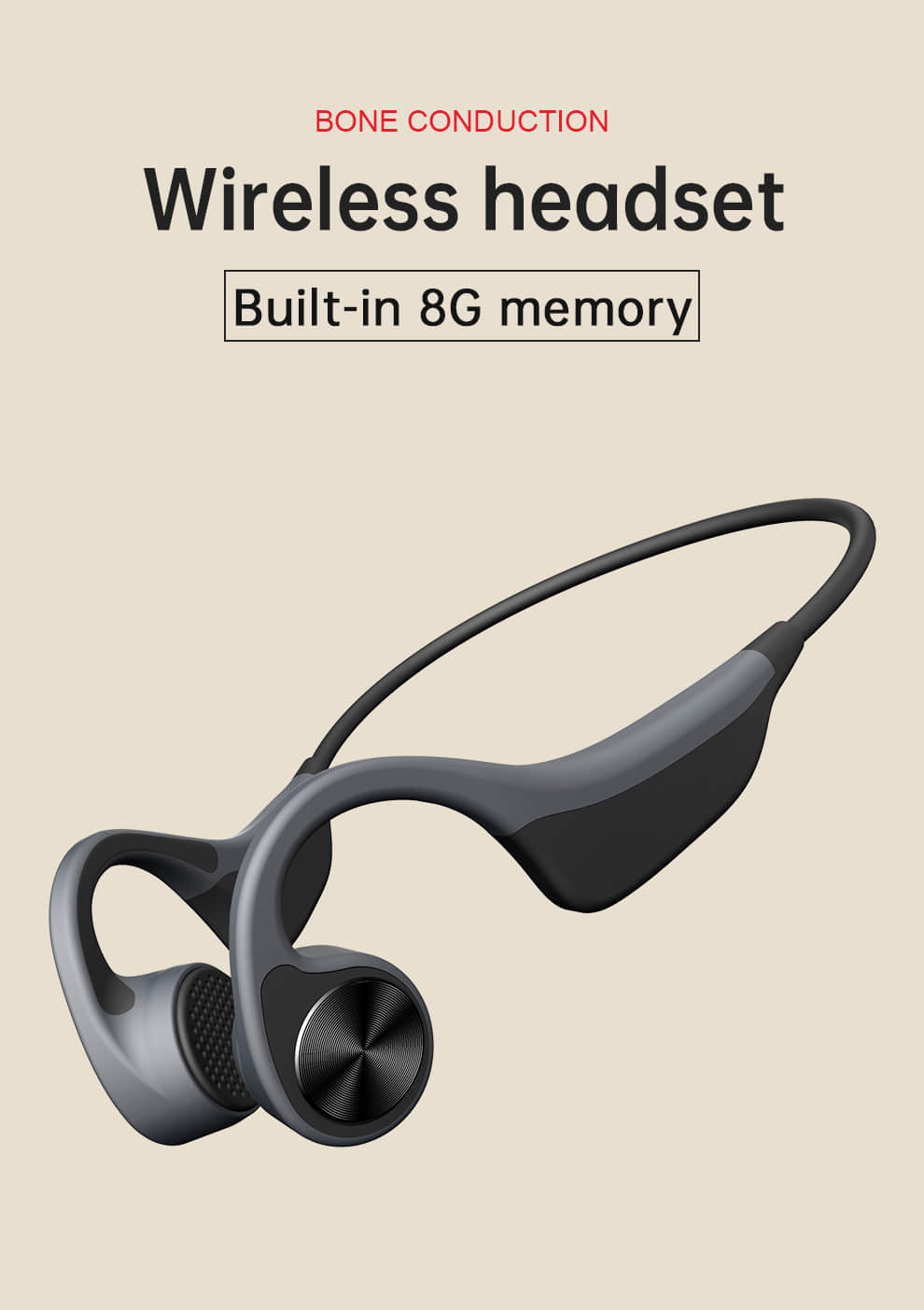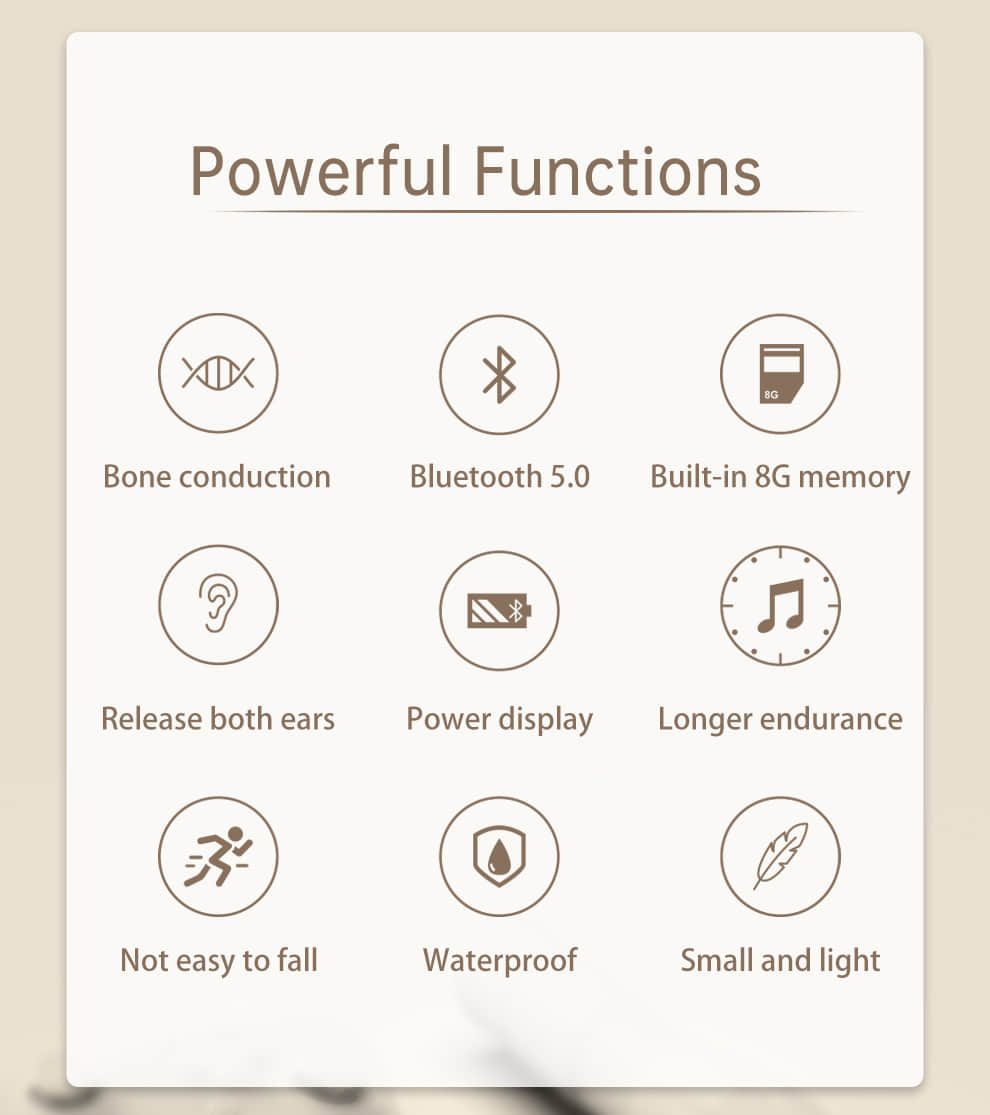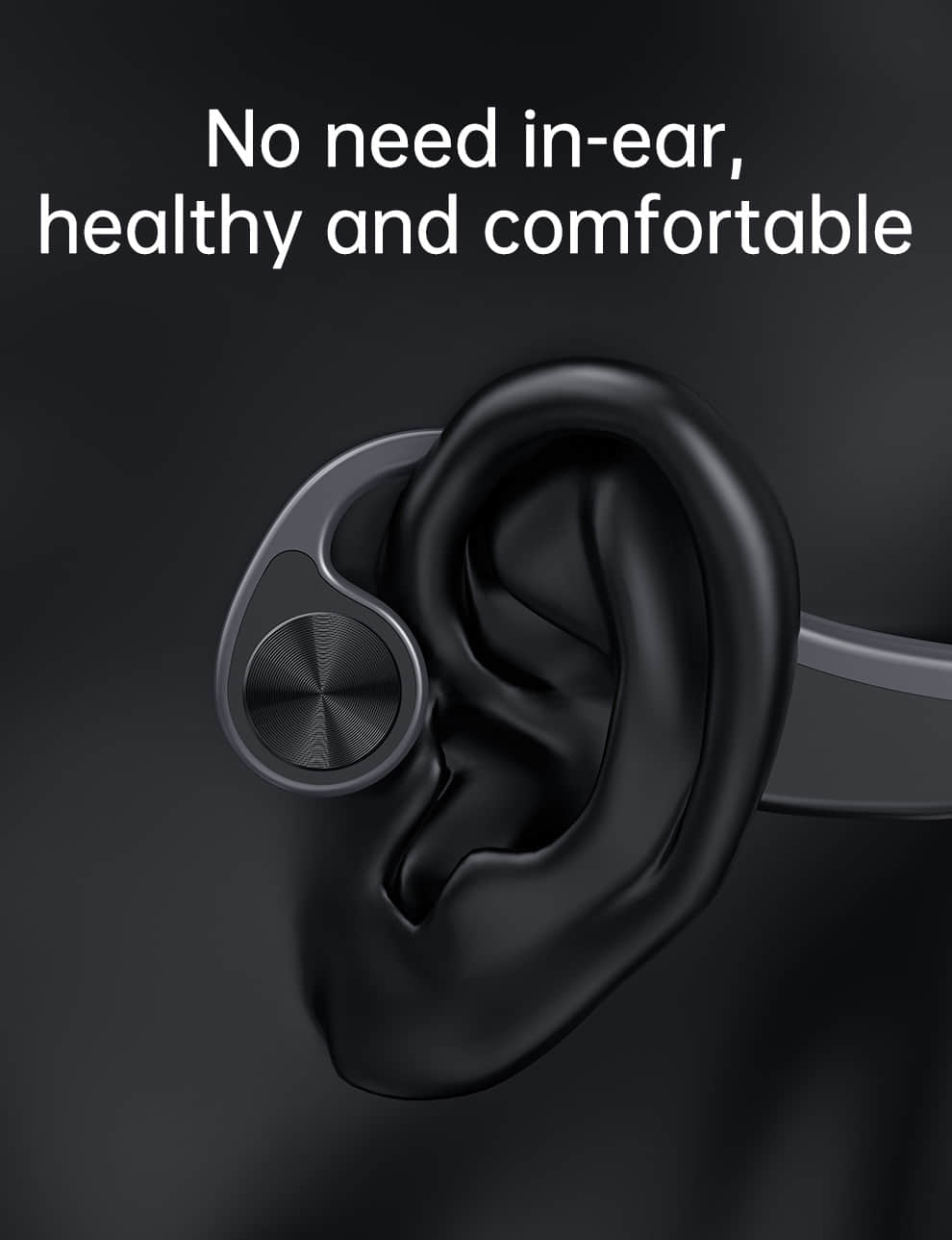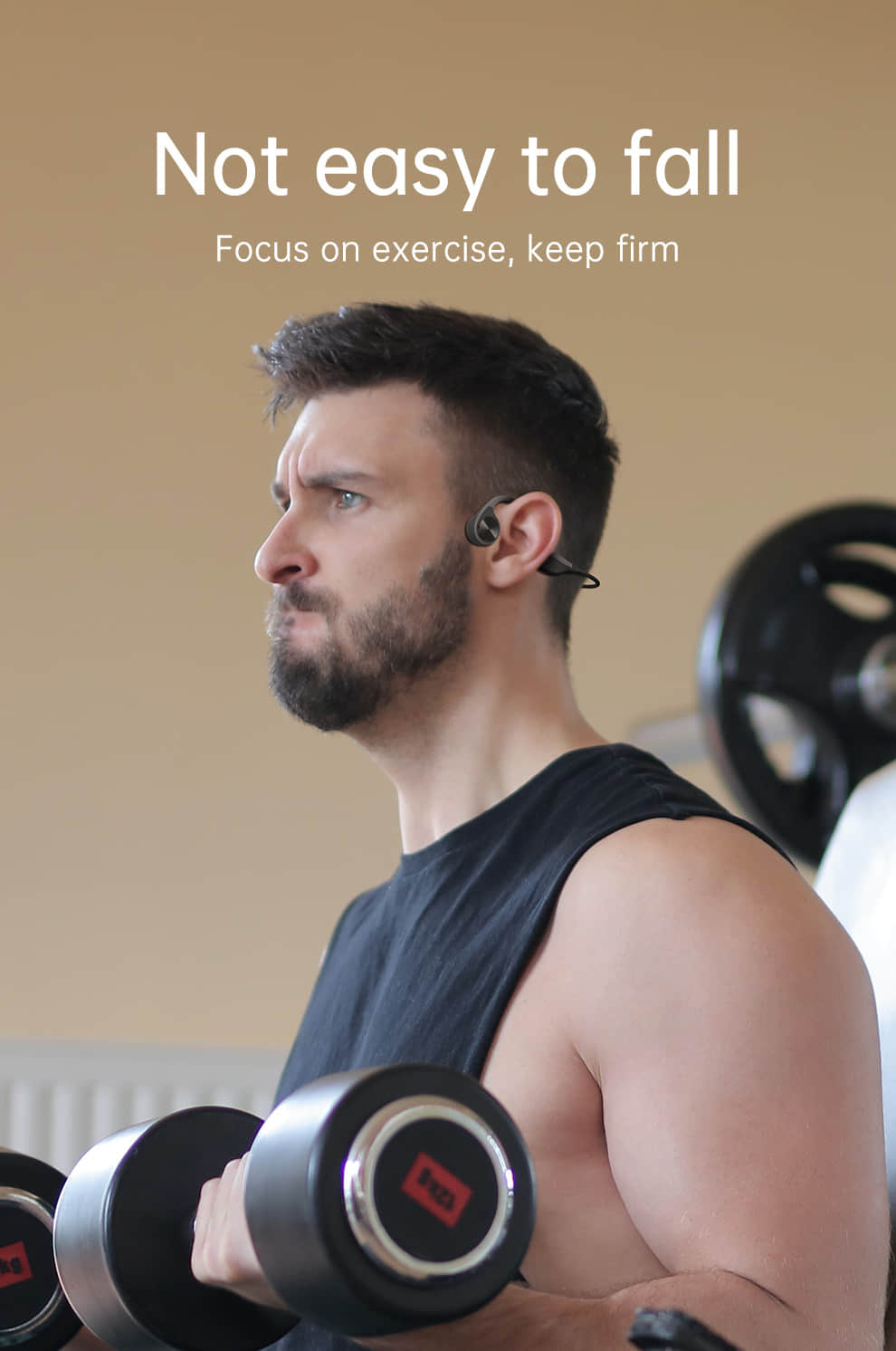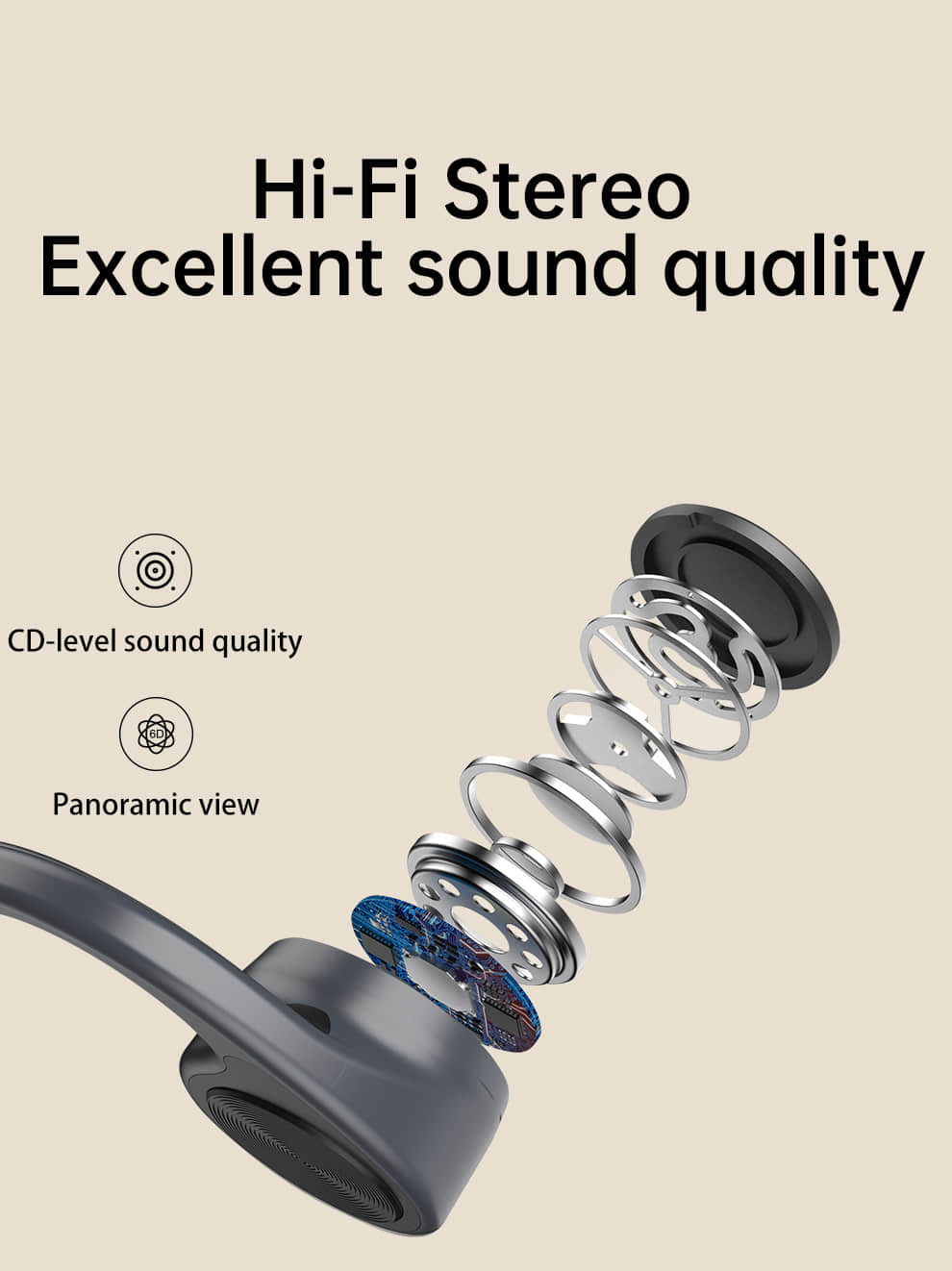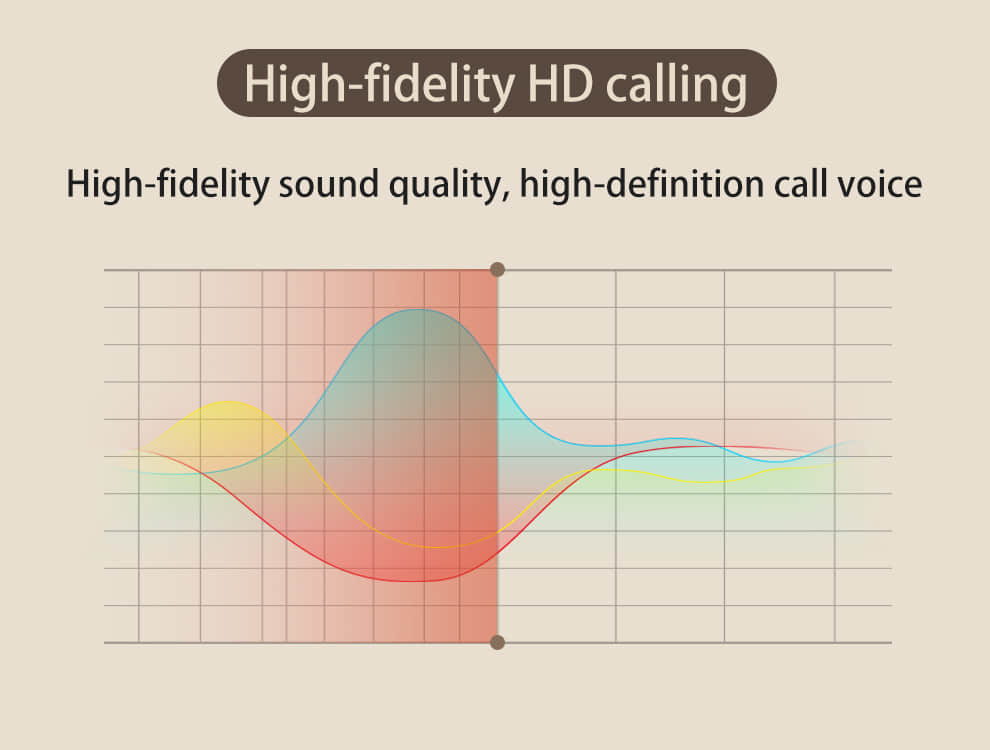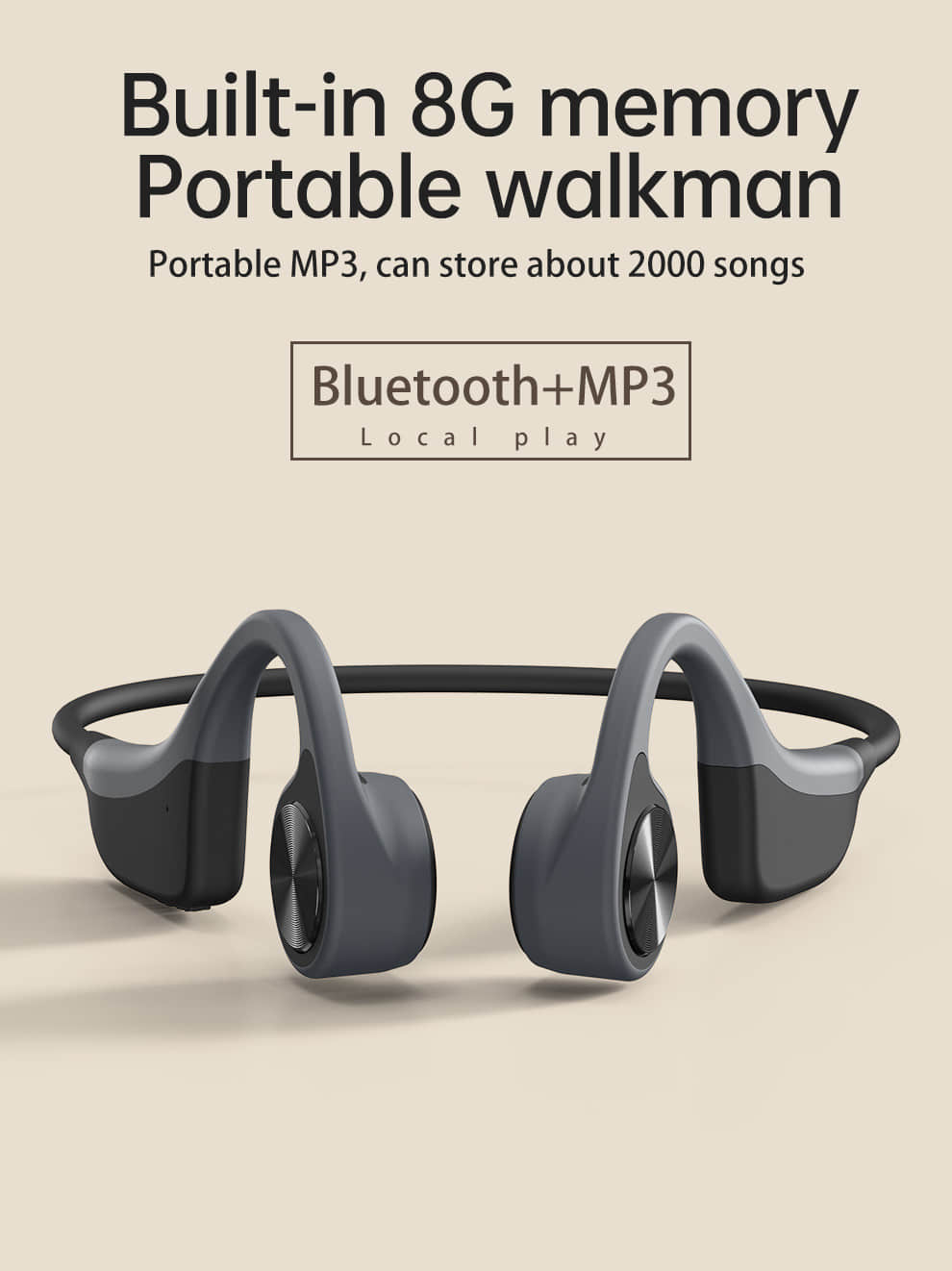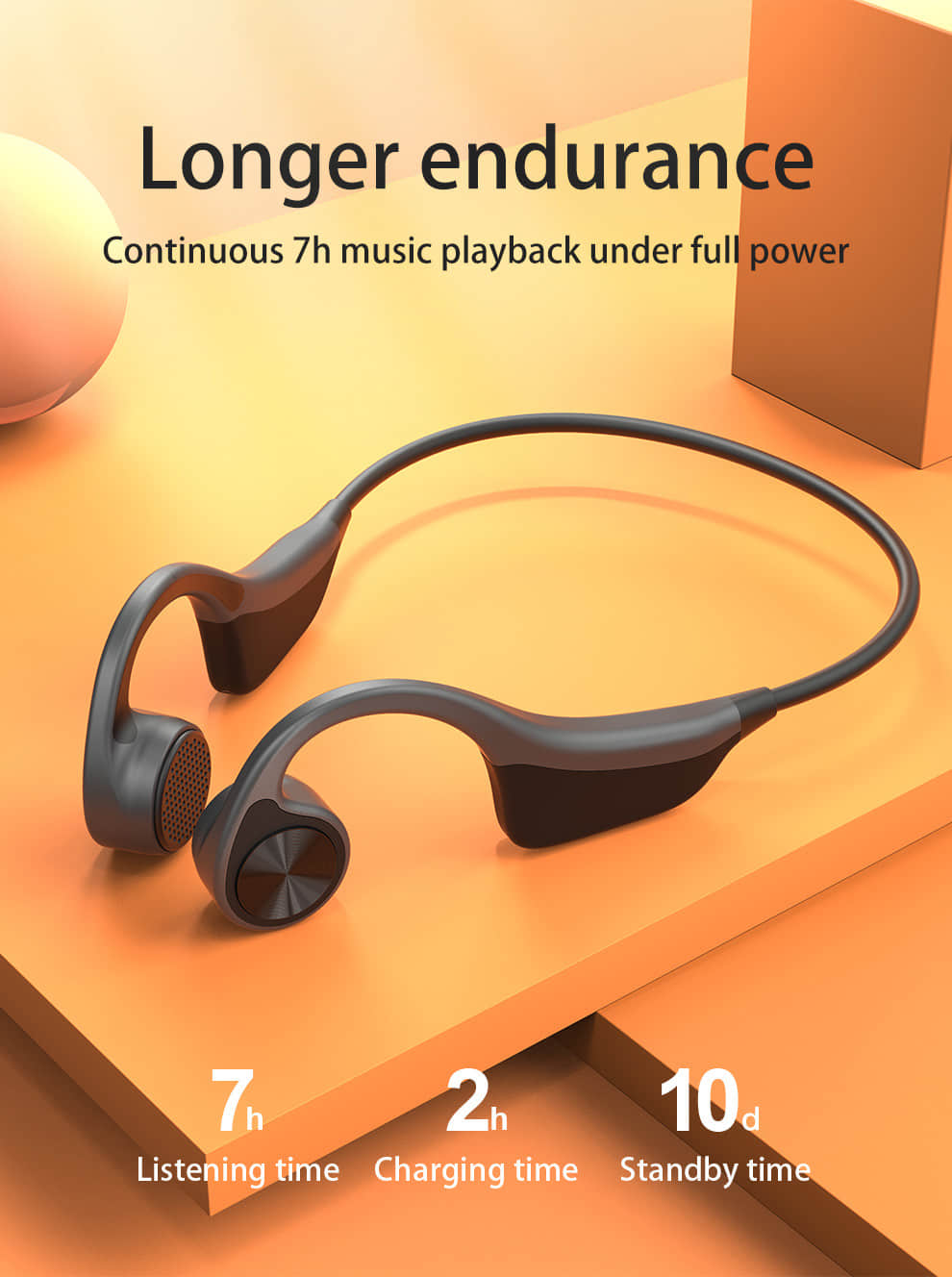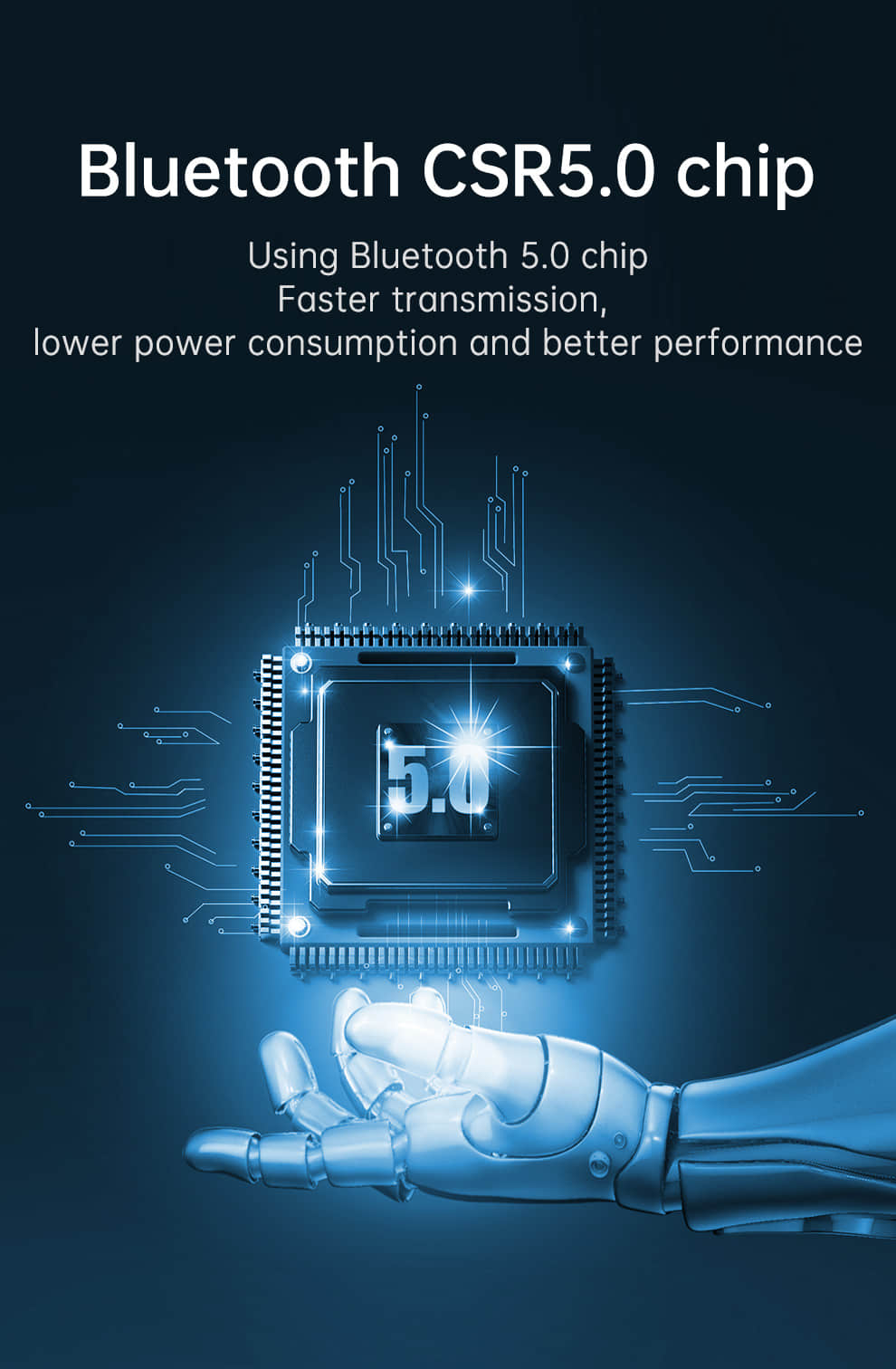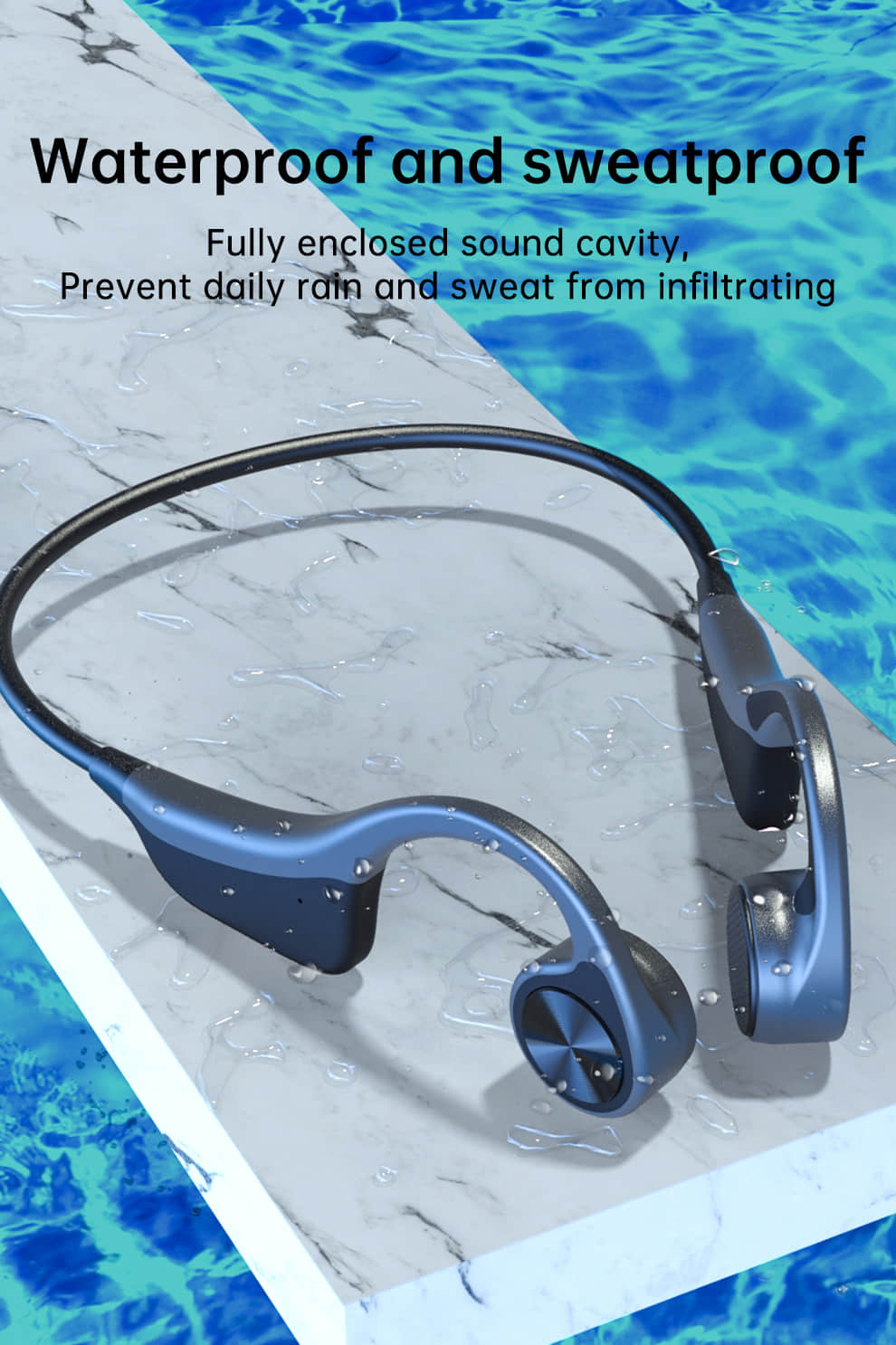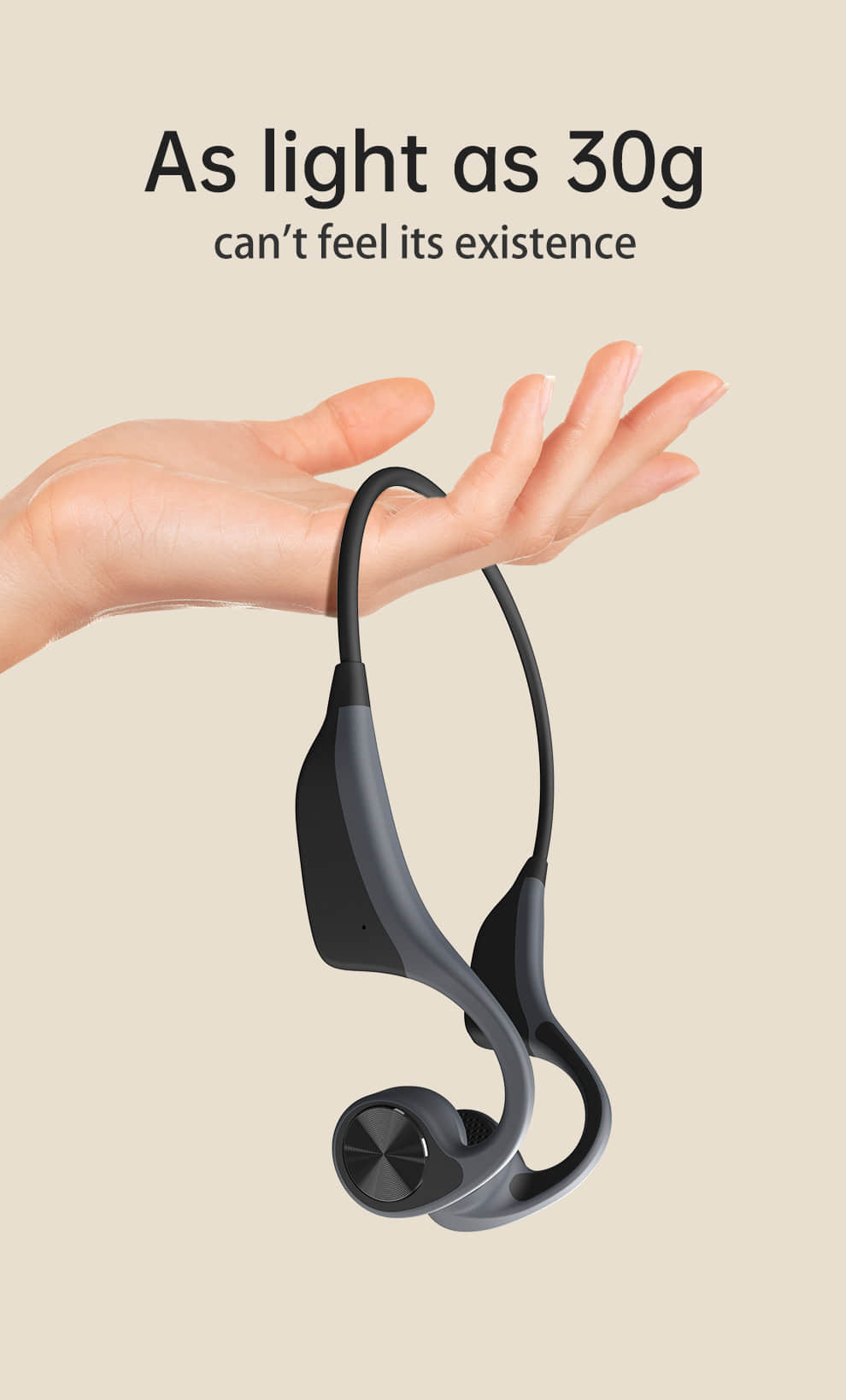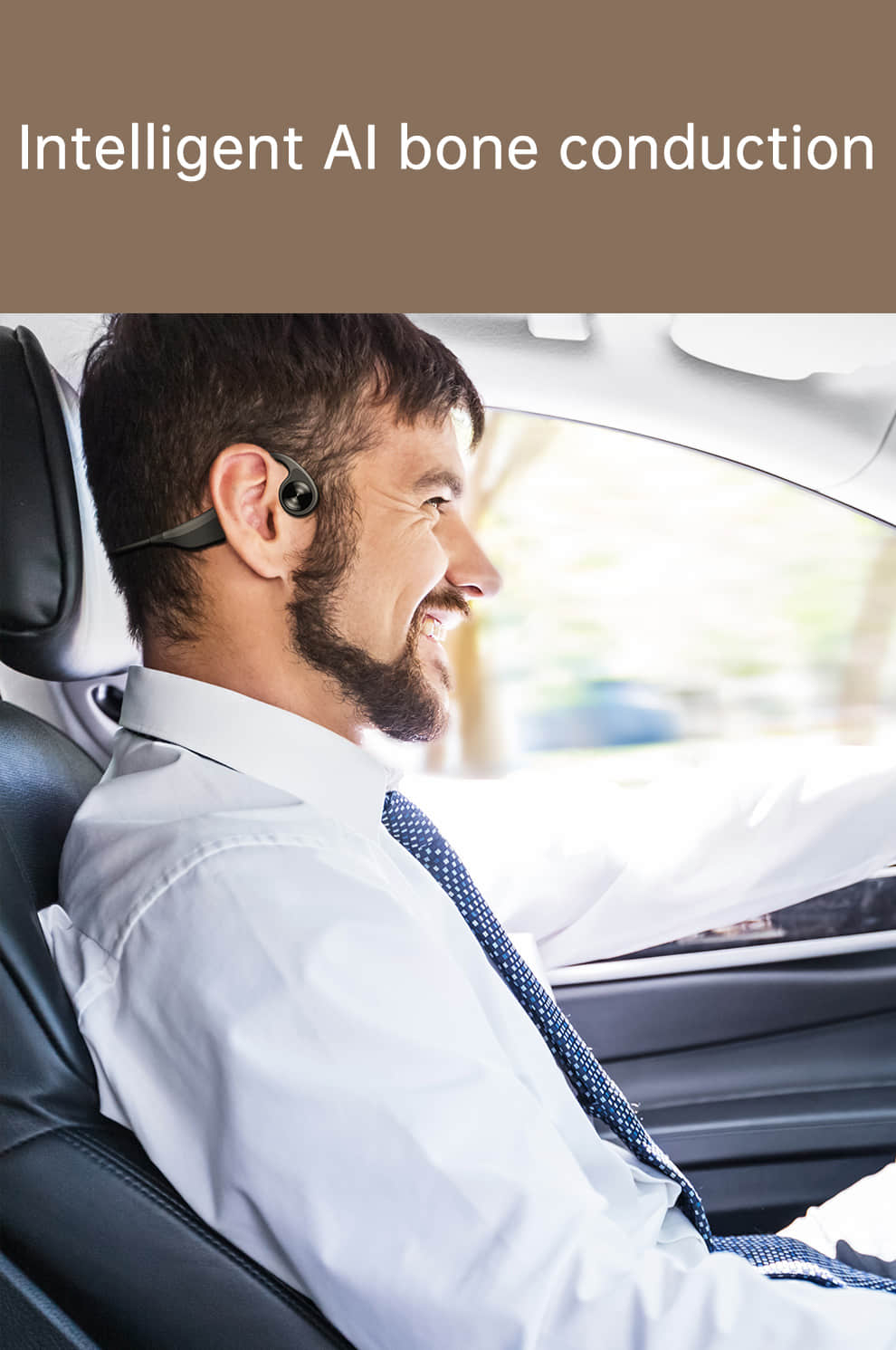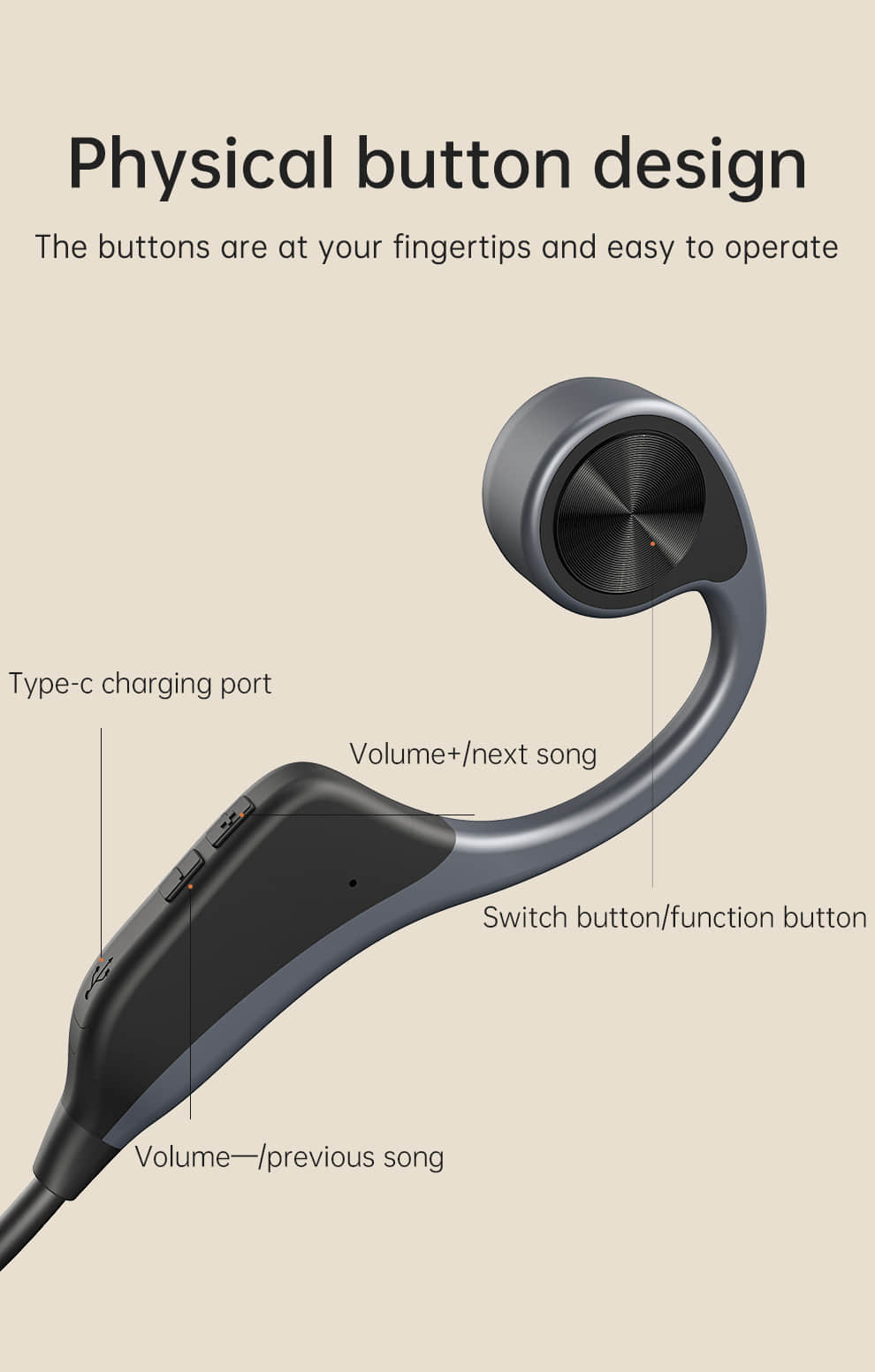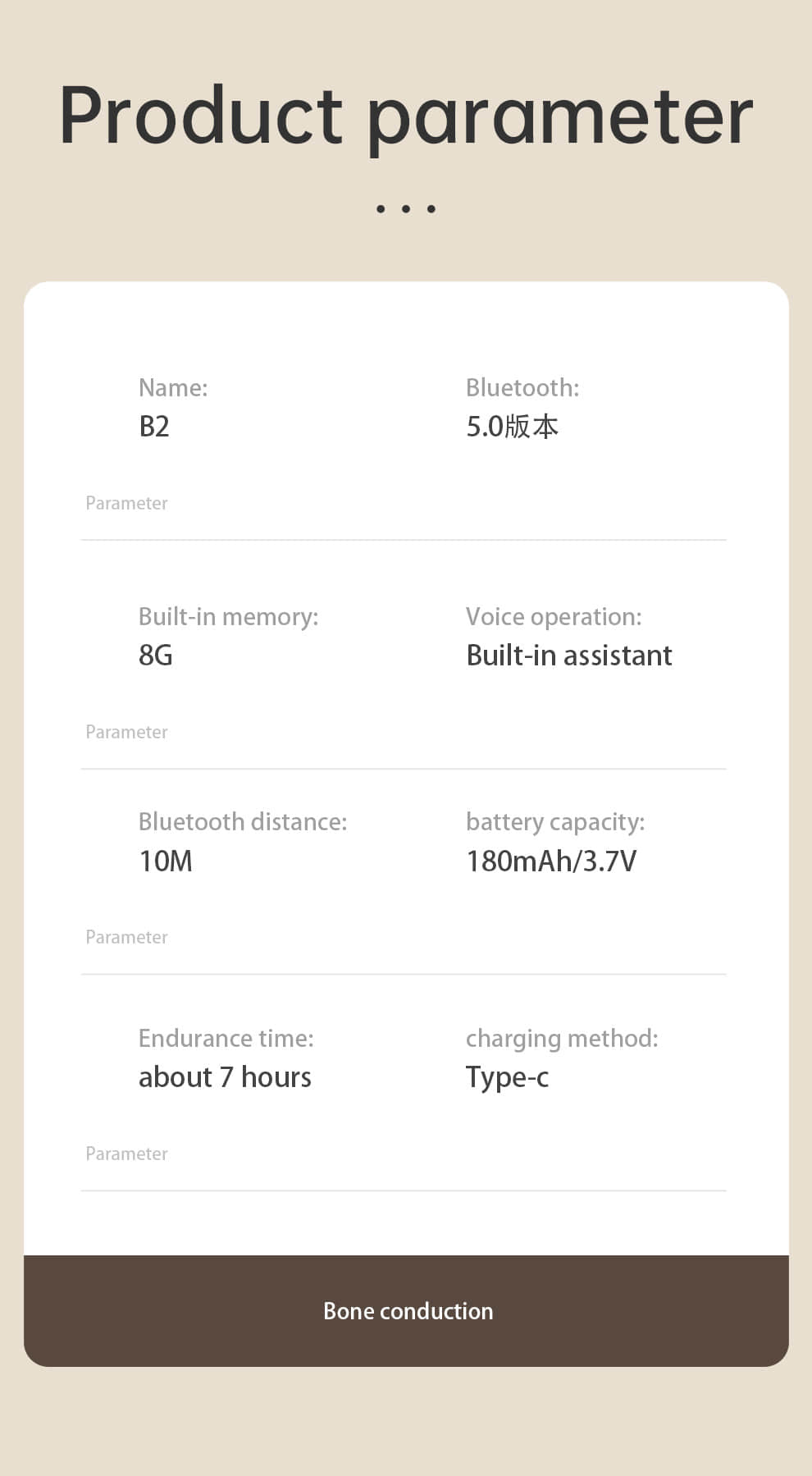 Will they work with a Bluetooth TV

Please do not worry, it will be work with a Bluetooth TV.